Former Bank of Israel Governor Joins Nonpartisan Research Institute for Democracy
Karnit Flug will join the Jerusalem-based Israel Democracy Institute as vice president of government and economy
Former governor of the Bank of Israel Karnit Flug is joining Jerusalem-based independent research center the Israel Democracy Institute as a vice president of government and economy, the institute announced Wednesday. In her role she will contend with research in the domains of prosperity and economic stability, social mobility, productivity, and long-term growth.

Flug stepped down as governor in November after a five-year tenure. She has a master's in economy from the Hebrew University of Jerusalem and a PhD from Columbia University. Prior to her work at the Bank of Israel, she worked at the International Monetary Fund. Flug has also joined the Hebrew University's department of economics in recent months.

In a statement, Flug said she will bring her previous experience to her current role to help improve governmental decision-making processes, boost the effectiveness of government services, and help create an economic-social policy that can bring about growth for all sectors of the Israeli population.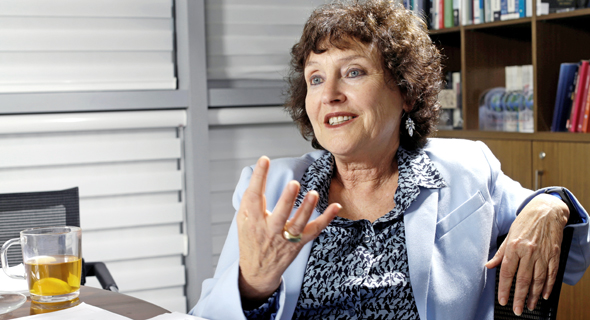 Karnit Flug. Photo: Amir Sha'al