Avigdor Willenz Is Looking for Entrepreneurs to Do Battle Against Amazon, Apple, and Google
The Israeli tech entrepreneur sold his chip development company Annapurna Labs to Amazon in 2015 for $370 million
Israeli tech entrepreneur Avigdor Willenz is looking for entrepreneurs to do battle against tech giants such as Apple, Amazon, and Google. "Despite assisting and strengthening those companies myself, I think too much power breeds evil," he said Wednesday in an event held in northern Israeli business hub OpenValley.

For daily updates, subscribe to our newsletter by clicking here.

"In the past, it seemed impossible to fight such huge corporations, but every organization is set to eventually fade and disappear, and the question is whether there's some initiative that can overcome these companies," he said. "It is my favorite mission," he added. "I'm already invested in a company I want to see make Amazon's commerce redundant."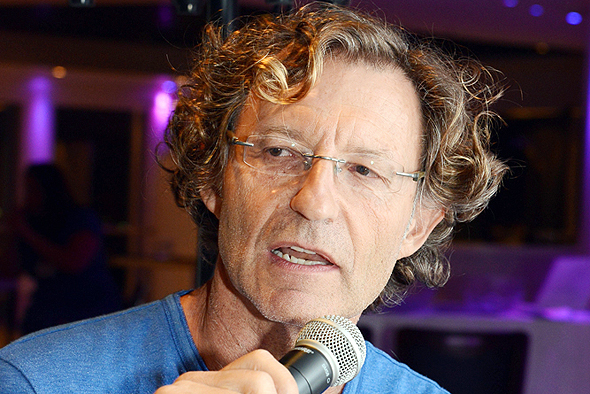 Avigdor Willenz. Photo: Shmuel Auster

Willenz is responsible for one of the largest exits in Israeli history, having sold his company Galileo Technologies Ltd. in 2001 to Marvell Technology Group Ltd. for $2.7 billion. In 2015, he sold another company he co-founded, Annapurna Labs, to Amazon for $370 million. More recently he founded database technology company Lightbits Labs Ltd. Willenz is also a prolific investor.

Asked about his investment strategy, Willenz split the type of companies he backs into two groups. Some companies he founds himself, he said, based on ideas he wants to see come into fruition. In such cases, he relies on the ecosystem he has built over the years—people with ties to the financial industry, people who have worked with him before.

"I usually look for a CEO that can build up the venture and recruit a team," he explained. "We work together to outline the company's strategy and DNA." He and his partners finance the company to get it off the ground, he said, and later handle fund raising from outside sources, so that the companies can focus on building their technologies.

The second group consists of entrepreneurs that approach him and his network, Willenz said. If he finds their ideas viable, he provides assistance, sometimes for a short while until they are acquired, sometimes for years.

After he left Galileo, a lot of his investments failed, he said, adding "it was a learning process." Today his investments are those with "technological depth," and he prefers companies headed by at least two or three people who have already proven their entrepreneurship mettle before.

Entrepreneurs need to recognize their limits early on, Willenz said. "Some entrepreneurs have the vision down, but are not that good when it comes to execution."

Willenz is also concerned with the moral repercussions of the technologies his companies developed, for example, artificial intelligence chip developer Habana Labs Ltd., in which he invested and also sits on its board of directors.

"I understand there are technologies that can be used for both good and evil, without it depending on me. Their first chip can identify 15,000 people in a second. If Habana sells to a Chinese customer, then I'm probably assisting with the oppression of China's Muslim minority. But it can also be used to fight terrorism."