Houston Partners With City Management Company Zencity on Smart City Initiative
Zencity collects feedback from city residents on a broad scale and analyzes the data to produce actionable insights
Tel Aviv-based city management company Zencity Technologies Ltd. has partnered with the city of Houston, Texas on its smart city initiative, the company announced in a blog post last week. According to Zencity, Houston "will use ZenCity to benchmark the community effect of all its different new smart city initiatives, and measure resident sentiment about them."

For daily updates, subscribe to our newsletter by clicking here.

Founded in 2015 by CEO Eyal Feder-Levy and CTO Ido Ivry, Zencity collects feedback from city residents on a broad scale and analyzes the data to produce actionable insights. The company replaces traditional methods of communicating with residents, like surveys, by continuously aggregating and analyzing resident-generated data from sources including social media, mobile applications, and city hotlines.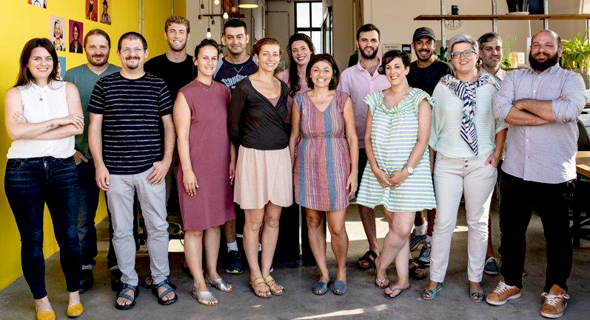 Zencity's team. Photo: Ori Taub

Zencity is already working with several cities in Israel, including Jerusalem, northern port city Haifa, and southern resort town Eilat. The company has also previously partnered with some U.S. cities, among them San Francisco, San Antonio in Texas, and Fort Lauderdale in Florida.

Microsoft's venture arm M12 is an investor in the company. In 2018, ZenCity was named a winner of M12's AI startup competition, Innovate.AI. Zencity has raised almost $8 million to date.

In 2018, Houston announced a partnership with Microsoft as part of its mayoral plan to become a global tech and innovation hub. Under the agreement, Microsoft has undertaken various mentoring duties in the city with regards to schools and work training, and also signed on to assist the city with its smart city initiatives via its IoT technology.