Top Startups
Calcalist's Top 50 Startups 2019: #4 Fundbox, BlueVine, and Behalf
Three fintech stars taking over the American market
Some 400 Fintech companies are active in Israel today, but only a quarter of them offer services to Israelis. This has a lot to do with regulation—a fintech company must align with the regulations of each market it enters, and Israel, with its population of under 9 million, is simply too small a market for many of these companies, who are after a larger piece of the pie.

See Calcalist's top 50 startups project here.

This must be why the three fintech companies who, together, came fourth on this year's list of promising startups only have eyes for the U.S. market. Fundbox, BlueVine, and Behalf all offer a solution to a key problem challenging the American financial system: credit for small businesses.

For years, the American banking system has struggled to secure readily available financing for small businesses. One of the main challenges is correctly assessing risk. The time and resources that went into approving small bank loans finally led to the rise of the nonbank credit market, with companies like Paypal and Amazon venturing into the business.

A few Israeli entrepreneurs have recognized the technological opportunity in this market, and are offering quick financing solutions to hundreds of thousands of small businesses and companies. Technological advancements in areas like machine learning and cloud computing have revolutionized the risk assessment field. Not only are new technologies helping cut down expenses, but big data is also making risk assessment a lot more accurate.

Nonbank credit services are often characterized by offering quick registration and credit authorization, made possible by algorithms that collect and analyze large amounts of digital data in minutes. In this way, these companies are able to scale the credit business.

The following three companies differ in market share and annual transaction volume, but each of them is expected to have a very significant year ahead, launching new products and services and expanding their customer base.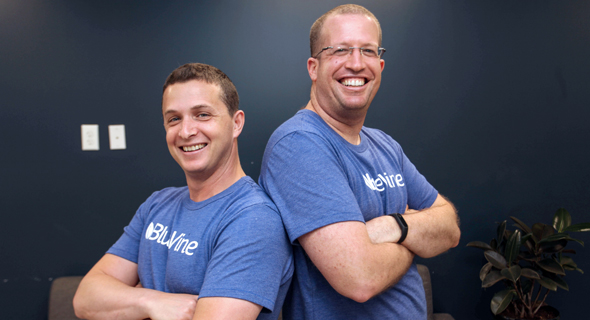 BlueVine's co-founders Eyal Lifshitz and Nir Klar. Photo: BlueVine
BlueVine Capital Inc.
Year founded: 2013
Funding: $140 million in equity funding, not including debt financing
Founders: Eyal Lifshitz, Moti Shatner, and Nir Klar
Number of employees: 270
BlueVine makes regular appearances on our list, showing impressive growth year-to-year. The company started out offering invoice factoring services, and now, six years later, it offers a wide range of financial services and a much larger credit line. In 2017, BlueVine extended $500 million worth of credit, which it doubled in 2018, extending more than $100 million in credit per month. BlueVine says its premier goal is to launch a financial operating system for small businesses, an objective it expects to accomplish this year, which will earn it a much more significant role in the American financial system.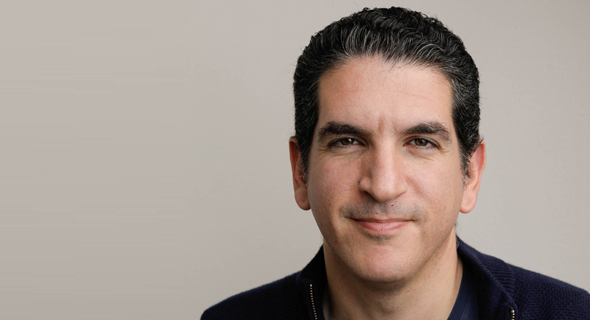 Fundbox co-founder Eyal Shinar. Photo: Ashley Batz
Fundbox Inc.
Year founded: 2013
Funding: $140 million in equity funding, not including debt financing
Founders: Eyal Shinar, Tomer Michaeli, Yuval Ariav
Number of employees: 220
Like BlueVine, Fundbox, which was founded in the same year, started out offering invoice factoring services to small and medium-sized businesses in the U.S. Fundbox's quick success led it to chart a new goal—establishing a B2B credit network. Fundbox's unique strategy sees it going after suppliers to assure they receive payment through the Fundbox platform, leading to organic expansion. Fundbox is active exclusively in the U.S., but unlike the other two companies on this list, it is looking to other markets where a B2B credit network is applicable.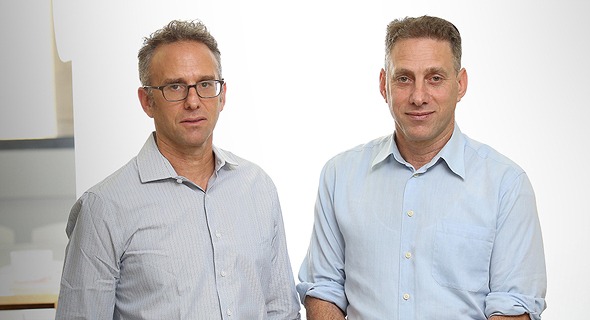 Behalf co-founders Benjy Feinberg and Shai Feinberg. Photo: Tamuz Rachman

Behalf Ltd.

Year founded: 2012

Funding: $65 million in equity funding, not including debt financing

Founders: Benjy Feinberg, Jeremy Esekow, Shai Feinberg

Number of employees: 95

The senior company of the three, with just under 100 employees, Behalf is also the smallest one. That did not stop it from becoming one of the most well-known nonbank financing services in the market. This would explain why it is the first company to receive backing from the new fintech venture arm of global credit giant Visa. As part of that deal, Visa agreed to offer Behalf's business clients a virtual credit card, extending an immediate credit line for business purchases.

The collaboration with Visa, in addition to the presence of credit executives on the company's board, suggest Behalf is up for an exciting year. One of the potential benefits of the alliance with Visa is that Behalf will be able to expand its activity to new markets without a major investment in tackling local regulations.