Top Startups
Calcalist's Top 50 Startups 2019: #5-#10
Communication without devices, a shopless glasses shopping experience, and laser sensors for cars
Every year on Israel's Independence Day Calcalist releases a ranking of the country's top 50 most promising startups. To assemble this list, Calcalist approached many of the country's most prominent investors, advisors, and entrepreneurs. We asked them which are the fastest-growing companies and which are the most profitable. We asked which companies enjoyed the biggest momentum in the past year, and which had the highest chance of making a meaningful business step in the coming year. The final list was assembled based on an analysis of this survey and on the insights of Calcalist's tech writers and editors, who have a deep knowledge of the inner workings of Israel's tech ecosystem.

See Calcalist's top 50 startups project here.

Below are the companies ranked 5-10 on Calcalist's list.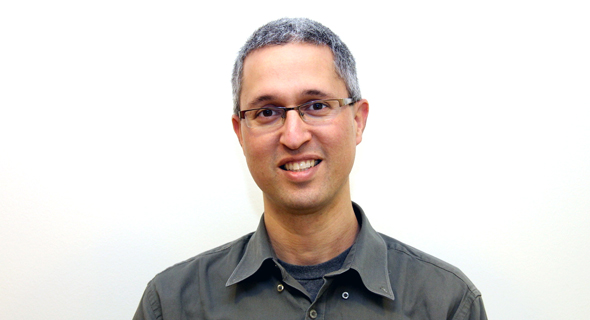 Cloudinary's co-founder Itai Lahan. Photo: PR

#5 Cloudinary Ltd.

Founders: Itai Lahan, Nadav Soferman, Tal Lev-Ami

Year founded: 2012

Number of employees: 100

Funding: $0

Founded in 2012, bootstrapped company Cloudinary Ltd. offers developers a tool for managing the digital assets of websites in any format or resolution. Cloudinary counts Under Armour Inc., FIFA, the NFL, CBS Corp., Buzzfeed Inc., Trivago N.V., and Israel's largest supermarket chain Shufersal Ltd. among its customers.

By the end of 2018, Cloudinary had 160 employees and by the end of this year, it expects to employ 240 employees and reach $65 million in annual revenues.

During its first seven years of operation, cloud-based media management software developer Cloudinary Ltd. did not raise a single dollar.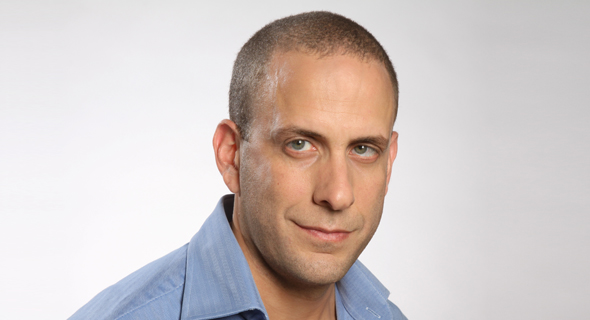 MinuteMedia co-founder Asaf Peled. Photo: PR

#6 MinuteMedia Ltd.

Founders: Asaf Peled, Gili Beiman, Yuval Larom

Year founded: 2011

Number of employees: 210

Funding: $100 million

2018 was the best year yet for MinuteMedia: the publisher behind some of the world's leading sports outlets is drawing more and more users as its revenues jump

2018 was the best year yet for London-headquartered sports media company MinuteMedia Ltd., founded in 2011 by Asaf Peled and Gilad Beiman.

MinuteMedia is the publisher behind several sports news outlets, including soccer website 90min, 12up, which is focused on major U.S. sports leagues, and DBLTAP, which covers esports. The outlets feature curated user-generated content. The company's content is viewed by over 130 million unique users a month, with over 4,000 content creators uploading 20,000 unique items each month.

Over the past year, MinuteMedia has seen a 100% growth in sales, with a revenue forecast of at least $100 million for 2019. The company's recent success enabled it to make two acquisitions: in March, the company announced the acquisition of sports website The Big Lead, a subsidiary of New York-listed media company Gannett Co. Inc. In September, it acquired consumer media brand Mental Floss, in a deal that signaled the company's expansion beyond sports.

Another domain MinuteMedia has entered recently is B2B partnerships, where the company manage the content and media activities of 60 sports brands. One of the company's customers is Sports Illustrated, for which it manages the football business.

While MinuteMedia does not intend to go public in the next two years, the company has begun preparing for the possibility by rebuilding its financial and operational units according to the necessary regulations. The company also intends to raise a funding round in 2019, in order to make further acquisitions.

MinuteMedia raised $100 million to date from investors including Goldman Sachs, Qumra Capital, and Battery Ventures. The company employs 200 people.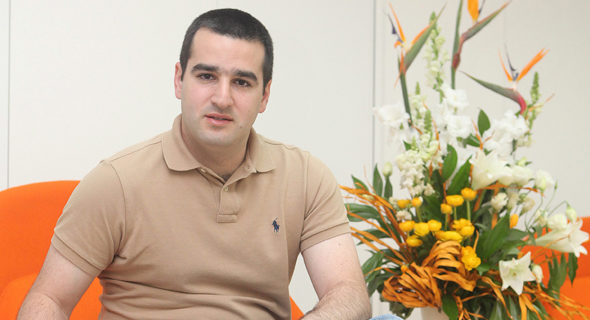 Drivenets co-founder Ido Susan. Photo: Orel Cohen

#7 Drivenets Ltd.

Founders: Ido Susan and Hillel Kobrinsky

Year founded: 2015

Number of employees: 150

Funding: $110 million

Drivenets aims to change the way networks are built and managed by developing cloud-defined routing and switching for communication service providers. The company's software automates operations, reduces cost and complexity, while at the same time improving reliability and allowing service providers to avoid relying on specific vendors while meeting ever-growing market demand. The future of the young Israeli company depends on its ability to offer a complete and comprehensive solution to companies that until now relied on giants such as Cisco who offered them a safe but very expensive solution for heavy communication hardware.

Over the past year, Drivenets raised $110 million from Bessemer Venture Partners, who also invested in Intucell, and Pitango, as well as several other private investors. The company currently employs 150 people in both Israel and New Jersey.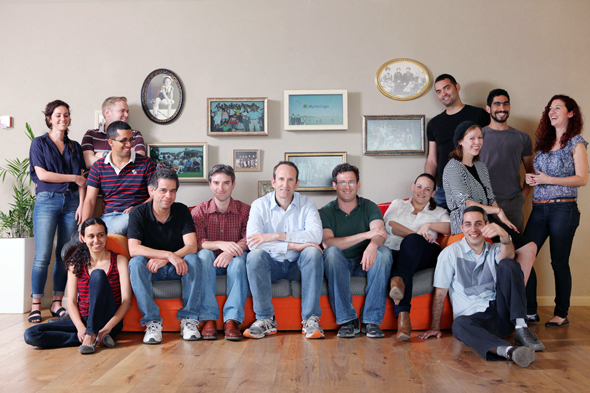 MyHeritage. Photo: Amit Sha'al

#8 MyHeritage Ltd.

Founders: Gilad Japhet

Year founded: 2003

Number of employees: 500

Funding: $49 million

MyHeritage enables users to create family trees by searching through historical documents such as census, immigration, marriage, and burial records. In 2016 the company launched a genetic testing service that provides both DNA matching and ancestry and ethnicity estimates.Based on its existing database of 45 million family trees and 3.5 billion profiles, MyHeritage is currently working on a predictive algorithm for the genetic medical conditions. The company expects to finish off 2019 with $200 million in revenues. MyHeritage currently has approximately 500 employees.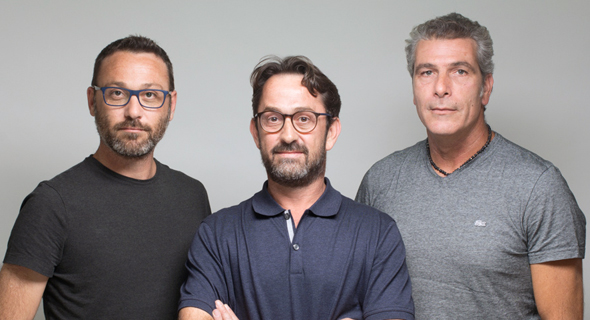 GlassesUSA co-founders (from left) Eldad Rothman, Daniel Rothman, and Roy Yamner. Photo: PR

#9 GlassesUSA LLC

Founders: Daniel Rothman, Eldad Rothman, Roy Yamner

Year founded: 2009

Number of employees: 200

Funding: $40 million

More than 1% of Americans today wear glasses produced by the Israeli company GlassesUSA. The company currently has two factories in Israel and Thailand and makes personalized prescription glasses delivered to U.S. buyers' homes within 48 hours. The company ships to customers in 92 countries and has raised $40 million to date.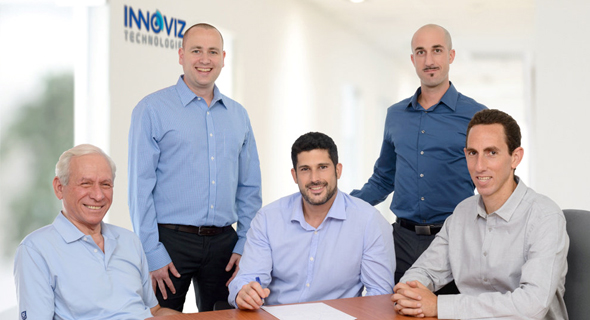 Innoviz founders Amit Steinberg, Omer David Keilaf, Oren Buskila, Oren Rosenzweig, Zohar ZIsapel. Photo: Shmulik Albo
#10 Innoviz Technologies Ltd.
Founders: Amit Steinberg, Omer David Keilaf, Oren Buskila, Oren Rosenzweig, Zohar ZIsapel
Year founded: 2016
Number of employees: 240
Funding: $214 million
Founded in 2016, Innoviz develops and markets low-cost, small-size LiDAR systems designed to enable the mass commercialization of autonomous vehicles. The company has raised $124 million to date from investors including Delphi Automotive, Samsung Catalyst, Naver Corporation, China's state-owned China Merchants Group Shenzhen Capital Group, Israel-based Harel Insurance Investments and Financial Services Ltd. and Phoenix Holdings Ltd., and SoftBank Ventures Korea. It employs some 200 people in its Israeli offices and has a local manufacturing line.
Innoviz has signed partnership deals with BMW and with Samsung's connected car and audio technology subsidiary Harman.