Top Startups
Calcalist's Top 50 Startups 2019: Some Broke Out, Some Plateaued
From Datorama's exit to Gett's upcoming IPO: where are last year's star startups now?
The year that passed since Israel's last Independence Day was a great year for the local tech industry, as companies raised a record $6.4 billion in equity across 623 deals. Putting aside the question of a tech bubble, Israeli startups have realized they can raise substantial sums. If the past year has been marked by two giant exits, this year will probably see a series of prominent Israeli companies go public.

The successes

Over the last 12 months, Israel has seen two impressive exits. The first was Nvidia Corp.'s $6.9 billion acquisition of chipmaker Mellanox Technologies Ltd., expected to close later in the year. The second transaction was of a company that ranked 19th on last year's most promising startups list: marketing analytics company Datorama Ltd., acquired in July for $850 million by Salesforce.com Inc.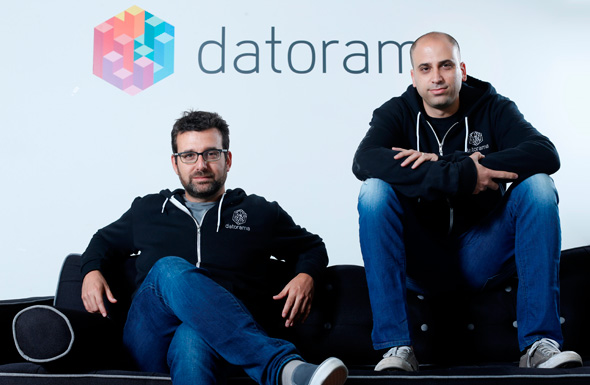 Datorama's Ran Sarig and Efi Cohen. Photo: Amit Sha'al

Datorama, founded by Ran Sarig and Efi Cohen, raised only $50 million prior to its acquisition, from investors including Marker, Cedar Fund, Innovation Endeavors, and Lightspeed Venture Partners. Those investors made great returns on their investments, as did Datorama founders, which made around $100 million off of the deal. Following the acquisition, Datorama became Salesforce's Israeli research and development center.

Datorama's acquisition was exceptional not just because of the significant returns for both founders and investors, but because Salesforce chose it not only due to Datorama's ability to prove the success of its technology but also because the company managed to create great market demand for its system. Datorama achieved an annual turnover of $100 million in the year prior to its acquisition, and Salesforce understood that the former's great marketing strategy means those sales will soon grow much larger.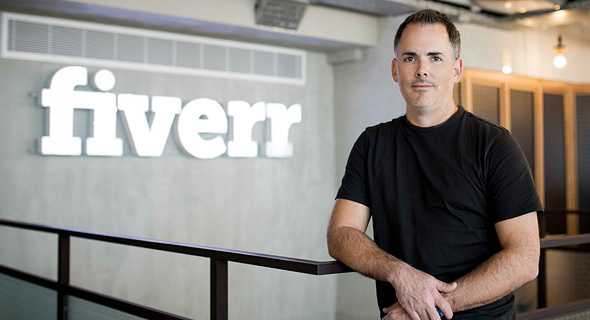 Fiverr CEO Micha Kaufman . Photo: Omer Hacohen
Furthermore, Datorama's technology is deeply entrenched in the systems of several of the world's largest corporations, meaning Salesforce is now in a position to offer these companies additional services.
Another significant exit was the October 2018 acquisition of Nasdaq-listed information security company Imperva Inc. by technology investment firm Thoma Bravo LLC for $2.1 billion, a 30% premium on the company's stock valuation at the time. The company, co-founded by Check Point Software Technologies Ltd. co-founder Shlomo Kramer, has made Calcalist's annual ranking several times in the past. Kramer left Imperva in January 2018.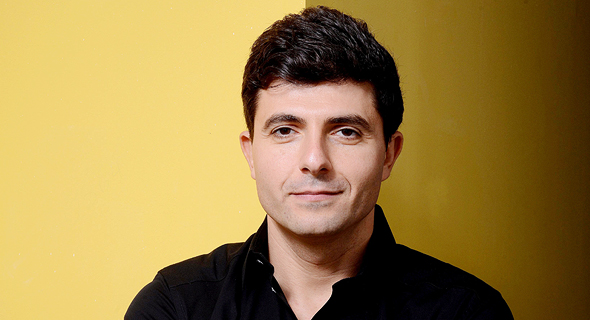 Gett CEO Shahar Waiser. Photo: Eyal Yitzhar

Another prominent company on the list is Online gig marketplace Fiverr Int. Ltd., which is in the process of taking the plunge and going public in the next few months. Market estimates place the company's valuation for the IPO at $800 million. Under founder and CEO Micha Kaufman, Fiverr raised $111 million since it was founded in 2010 from investors including Bessemer Venture Partners and Qumra Capital. Today the company employs 450 people.

The past year was a busy one for Fiverr, which made its second and third acquisitions. In February 2018 the company acquired web content company ClearVoice Inc. In January it acquired New York-based back-office startup And Co, which offers an online web and app-based service that allows freelancers to manage back-office operations including invoicing, contracts, time management, accounting and payments processing.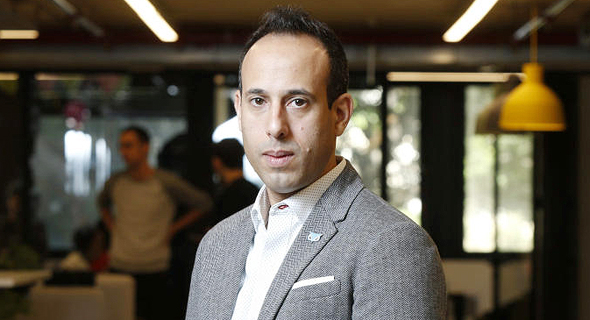 Cybereason's CEO. Photo: Amit Sha'al

SoftBank-backed cybersecurity company Cybereason Inc., which ranked first on Calcalist's 2018 list, signed a major partnership with Softbank-owned chip designer Arm Holdings PLC. The company is also estimated to have passed the $100 million mark in annual turnover.

Another company whose potential IPO has been making waves is taxi-hailing company Gett Inc. Founded by Dave Waiser and Roi More, the company raised $790 million to date, its recent $120 million round raised mostly in the form of debt financing according to a company valuation of $1.5 billion. Gett has also started a strategic process intended to reduce losses and bring the company to profitability by the end of the year. According to the company, its recent round was meant to finance its upcoming IPO, planned for Tel Aviv, London, or New York.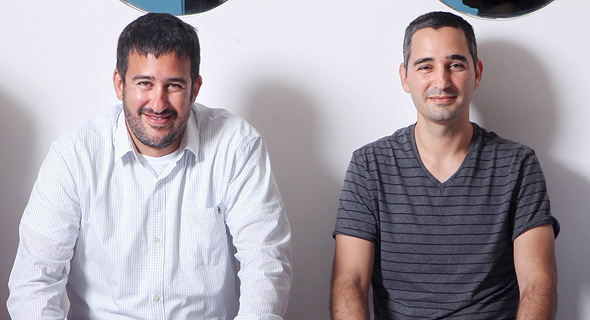 Zerto co-founders Ziv (left) and Oded Kedem. Photo: Amit Sha'al

Cloud backup company Zerto Ltd., which came at the top of the list in 2017, is also gearing up for a 2019 IPO, at an estimated valuation of hundreds of millions of dollars.

The disappointments
Playbuzz CEO Shaul Olmert. Photo: Orel Cohen

Some companies had a less than fruitful year. Interactive content company Playbuzz Ltd. went through a significant layoffs round in June 2018, firing several dozen employees before reorganizing for future growth. While the layoffs bought the company some breathing room and put it back on track for growth, it is by no means the accelerated pace the company was aiming for.

Another company that took a hit was semi-automated video creation platform Wibbitz Ltd., when its co-founder and Israeli site manager Yotam Cohen retired from the company quietly in December. The same month, Wibbitz laid off 10 employees, 10% of its workforce, as part of a cost-cutting process.