NSO's Spyware Used to Tap Phones via WhatsApp Voice Calls, Report Says
WhatsApp said a vulnerability in its app enabled attackers to infect devices with the Israeli company's spyware, according to a Monday Financial Times report
Instant messaging mobile app WhatsApp recently discovered that attackers used a vulnerability in the app's voice call function to infect mobile devices with a spyware developed by Israeli company NSO Group, according to a Monday report by the Financial Times.

For daily updates, subscribe to our newsletter by clicking here.

The vulnerability exists for both Android and iOS devices, the Financial Times said based on an interview with a spyware technology dealer, adding that the spyware managed to infect the phones even if the targets did not answer the call. WhatsApp is currently working on resolving the issue but does not yet know how many phones were targeted, the publication said.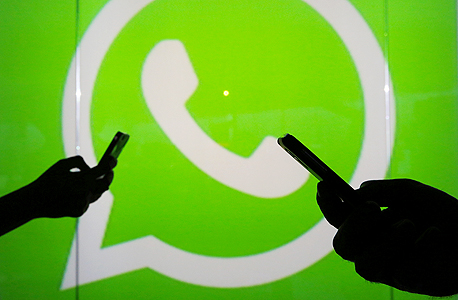 WhatsApp. Photo: Bloomberg

NSO does not operate its technology, but rather licenses it to authorized government agencies "for the sole purpose of fighting crime and terror," an NSO spokeswoman said in a statement Tuesday, adding that any "credible allegations" of misuse are investigated and action is taken if necessary, including system shutdowns. "Under no circumstances would NSO be involved in the operating or identifying of targets of its technology."

Called Pegasus, NSO's spyware is designed to remotely take over a smartphone and gain access to calls, messages, and any other stored data. While the company has repeatedly said that it sells exclusively to governments and law enforcement agencies, the company's software has been used to target politicians, journalists, and human rights activists, according to civil rights organizations such as Amnesty International and Toronto University's digital and human rights research group Citizen Lab.

On Monday, Israeli members of Amnesty filed a petition with an Israeli district court, alleging that NSO's spyware was used in attempted surveillance of an Amnesty staff member and calling on the Israeli Ministry of Defense to revoke the company's export license.