A Network of Fake Facebook Accounts Originating in Israel Attempted to Influence Global Politics
Facebook removed 265 Facebook and Instagram accounts involved in a coordinated effort to influence public opinion in countries such as Nigeria, Senegal, Togo, Angola, Niger, and Tunisia
Facebook announced Thursday it had removed a network of 265 fake Facebook and Instagram accounts, pages, and groups involved in coordinated effort to influence global politics. The network, Facebook said in a statement, originated in Israel and focused on Nigeria, Senegal, Togo, Angola, Niger, and Tunisia as well as Latin America and Southeast Asia.

For daily updates, subscribe to our newsletter by clicking here.

According to Facebook, the operators of the network represented themselves as locals of these countries, in some cases pretending to represent local news organizations. They published fake news and other content pertaining to local politicians.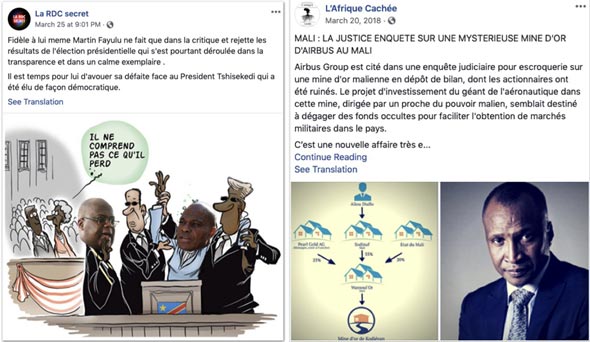 Posts linked to Archimedes Group's network. Image: Facebook

Facebook said it was able to link the activity to an Israeli company called Archimedes Group, which it said was now banned from the platform.

Altogether, Facebook removed 65 Facebook accounts, 161 pages, 23 groups, 12 events, and four Instagram accounts tied to Archimedes Group, which had some 2.8 million followers. The network has been active as early as 2012, Facebook said.