Online Gig Marketplace Fiverr Heading for a New York IPO
Fiverr intends to list its ordinary shares on the NYSE under the ticker "FVRR"
Online gig marketplace Fiverr Int. Ltd. has filed a registration statement with the U.S. Securities and Exchange Commission (SEC) relating to a proposed initial public offering (IPO), the company announced Thursday. Fiverr intends to list its ordinary shares on NYSE under the ticker symbol "FVRR."

For daily updates, subscribe to our newsletter by clicking here.

J.P. Morgan Securities LLC and Citigroup Global Markets Inc. are the joint bookrunners for the offering, the company said. The number of shares to be offered, as well as the offering's price range, were not disclosed.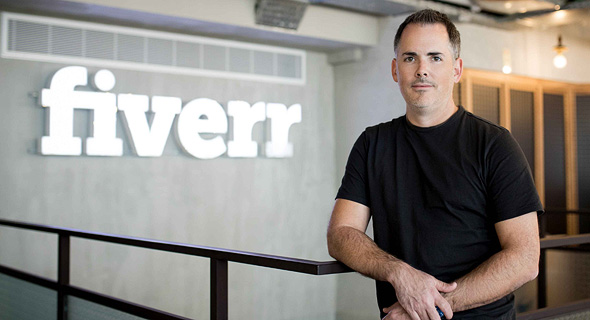 Fiverr CEO Micha Kaufman . Photo: Omer Hacohen

Fiverr was founded in 2010 by Micha Kaufman and Shai Wininger, the latter of which went on to found insurance company Lemonade Inc. Fiverr enables users to hire and sell professional freelancing services online for as little as $5. Headquartered in Tel Aviv, the company employs 363 people as of late March, according to the company's filing.

The company reported revenues of $75.5 million in 2018, up from $52.1 million in 2017, and net loss of $36.1 million.