MIT Partners With Seven Israeli Academic Institutions on a STEM Fund
MIT's newly launched fund will award grants of up to $30,000 to collaborative projects between MIT researchers and Israeli faculty members
MIT has partnered with seven Israeli academic institutions to launch a new fund dedicated to collaborations between researchers in the fields of science, technology, engineering, and mathematics (STEM), MIT announced Friday.

For daily updates, subscribe to our newsletter by clicking here.

Called the MIT-Israel Zuckerman STEM Fund, the new venture is calling on MIT faculty members and researchers that are collaborating with Israeli counterparts to apply for seed funding of up to $30,000. Proposals must include the participation of at least one MIT PhD student. Participating academic institutions are Technion Israel Institute of Technology, The Hebrew University of Jerusalem, the Weizmann Institute of Science, Ben-Gurion University of the Negev, Tel Aviv University, Bar Ilan University, and the University of Haifa.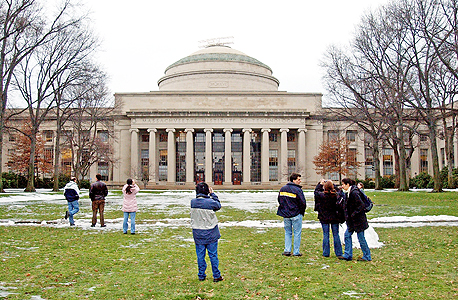 MIT's campus. Photo: Reuters

In April, MIT announced a partnership with American defense and aerospace company Lockheed Martin to launch a $150,000 seed fund intended to support collaborations between MIT faculty members and researchers and academic institutions in Israel and Germany.