Charge While You Drive Company ElectReon Signs Agreement With Swedish Government
In January, the company announced a successful trial for its wireless charging system, having managed to power a Renault Zoe for more than 25 meters of test road
Tel Aviv-listed ElectReon Wireless Ltd., which offers wireless charging infrastructure, has signed an agreement with the Swedish government to construct a charge-as-you-drive electric road, the company announced Sunday. ElectReon AB, a fully owned Swedish subsidiary of ElectReon, won a tender by the Swedish Transport Administration (Trafikverket) to demonstrate its electric road technology last month.

Founded in 2013 and based in central Israel, ElectReon develops a real-time wireless electrification system for electric transportation, designed to reduce dependence on fuel, charging stations, and large car batteries. In January, the company announced a successful trial for its wireless charging system, having managed to power a Renault Zoe for more than 25 meters of test road.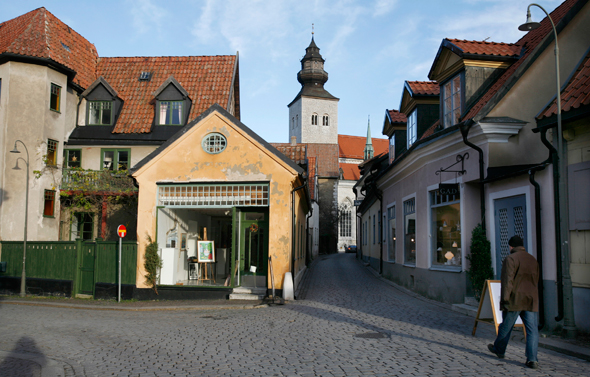 Visby, Sweden. Photo: Bloomberg

As part of the agreement with the Swedish government, ElectReon's charging infrastructure will be installed across a 1.6 kilometer-long stretch of road, as part of the total planned route of 4.1 km connecting Visby airport with the Visby city center on the Swedish island of Gotland. The project's cost is approximately NIS 45 million ($12.6 million), according to Electreon's statement.