Brief
Allen Institute for Artificial Intelligence to Open Israeli Branch
Opened with an $8.4 million investment, the Israel branch will focus on natural language processing
Seattle's Allen Institute for Artificial Intelligence announced Monday a plan to open an Israeli branch with an investment of NIS 30 million ($8.4 million). Founded in 2014 with funding from late billionaire and Microsoft co-founder Paul Allen, the institute's goal is to conduct high-impact AI research and engineering. The Israel branch will be the institute's first outside of the U.S.

The Seattle institute is headed by Oren Etzioni, an Israeli-American computer scientist and AI expert, who leads a team of over 100 researchers and engineers.

Yoav Goldberg, a professor at the department of computer science at Israel's Bar-Ilan University, will lead the institute's local branch. In a statement, Goldberg said his team will focus on natural language processing, and that the institute has already recruited several engineers and academics.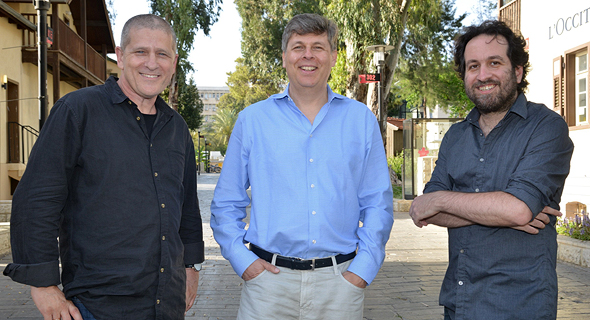 The Allen Institute's Israel team: Ron Yachini (left), Oren Etzioni, and Yoav Goldberg. Photo: PR