Brief
Wind River Systems Partners With Autonomous Vehicle Security Startup Karamba
Karamba develops technology that integrates with a vehicle's engine control unit to automatically block unauthorized commands
California-based software developer Wind River Systems Inc. has partnered with Israel-based Karamba Security Ltd., a developer of cybersecurity systems for autonomous vehicles, the latter announced Sunday. As part of the agreement, Wind River customers will be able to automatically implement Karamba's security software into Wind River's products in the automotive, space, defense, and medical industries, the company said.

The financial details of the partnership were not disclosed.

Founded in 2016, Karamba develops technology that integrates with a vehicle's engine control unit, automatically blocking unauthorized commands. Karamba has partnerships with 17 automakers and auto parts suppliers, according to company statements, and has raised $27 million to date, according to Pitchbook data. The company, which has offices in central Israel, Tokyo, and Michigan, employs some 40 people.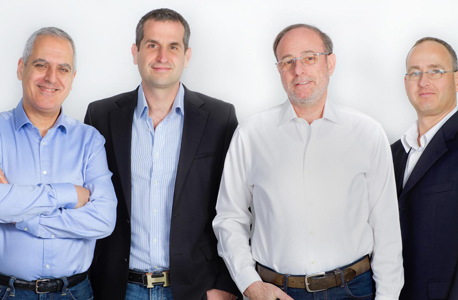 Karamba executives. Photo: PR