Genealogy Company MyHeritage Now Offers Genetic Disease Testing Kits
MyHeritage will not sell users' medical data to insurance companies, CEO Gilad Japhet said in an interview
Online genealogy company MyHeritage Ltd. has launched a home DNA testing kit for assessing risks of potential genetic disease, the company announced Monday. Already available on the company's website for $199, the kit provides information on genes that could be linked to a variety of diseases and conditions, from cancer to heart malfunctions.

In a phone interview with Calcalist on Friday CEO Gilad Japhet said the company will not sell users' medical data without their explicit consent. Japhet emphasized that even with consent the company will not sell medical data to insurance companies.

Founded in 2003 and headquartered in Or Yehuda, a town in central Israel, MyHeritage lets users construct online family trees and offers genetic testing kits for both DNA matching and ancestry and ethnicity estimates.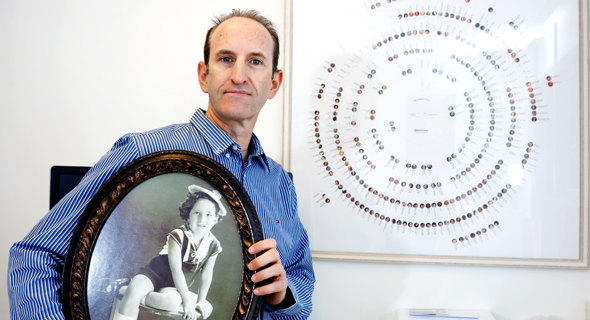 MyHeritage founder and CEO Gilad Japhet. Photo: Shaul Golan