Brief
CollPlant Opens New Israeli R&D Center
Collplant develops and manufactures collagen-based regenerative medical treatments and biological ink for the 3D printing of tissues and organs
Nasdaq-listed tissue repair company Collplant Holdings Ltd. has relocated its headquarters and opened a new research and development center in Israel, the company announced Wednesday. The new facilities will serve the company in its development of its product pipeline for 3D bioprinting and dermal fillers for medical aesthetics, Collplant said.

Founded in 2004, Rehovot, Israel-based Collplant develops and manufactures collagen-based regenerative medical treatments and biological ink for the 3D printing of tissues and organs. The company combined human genes and tobacco plant DNA to create plants from which human collagen can be harvested.

In the fourth quarter of 2018, CollPlant signed a commercialization agreement with Nasdaq-listed United Therapeutics Corp. The agreement enables United Therapeutics to use of CollPlant's collagen-based bio-ink for the 3D printing of lung scaffolds, with the intention of manufacturing transplantable lungs.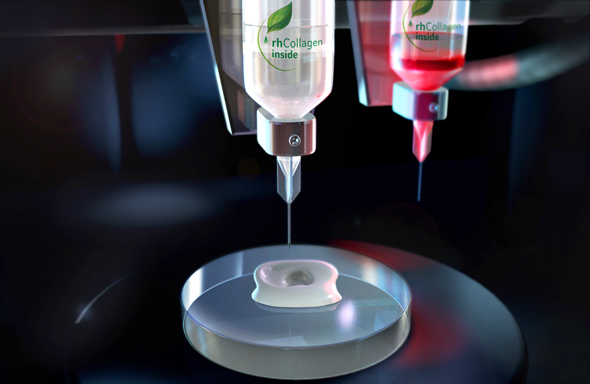 Collplant's bio-ink. Photo: PR