Soccer Coach Arsène Wenger Backs Sports Tech Startup PlayerMaker
Israel-based PlayerMaker develops a sensor-based football coaching tool that tracks indicators such as gait and ball contact to improve performance
Former soccerplayer and famed Arsenal F.C. coach Arsène Wenger has backed sports tech startup PlayerMaker, incorporated as Motionize Israel Ltd., the company announced Friday. In addition to investing in PlayerMaker, Wenger has joined the company in the role of operating partner, PlayerMaker said in a statement. The company did not disclose the size of Wenger's investment, but said he will assume an "active role in business and product development."

Based in Tel Aviv and London, PlayerMaker develops a data-based football coaching tool designed to analyze metrics for physical, technical, and biomechanical performance. To collect data, PlayerMaker uses motion sensors installed on players' shoes to track such indicators as gait and ball contact. PlayerMaker's technology is used by soccer teams including AFC Wimbledon, Atlanta United FC, and Israel's Maccabi Tel Aviv F.C. Founded in 2014, the company now employs 45 people.

In an interview with Calcalist Sunday, PlayerMaker CEO Guy Aharon said that Wenger was initially incredulous about PlayerMaker's technology. To demonstrate their capabilities, the company recruited the AFC Wimbledon youth team to play a game wearing PlayerMaker's technology. After a thorough test of the technology, Aharon said, Wenger decided to become an investor.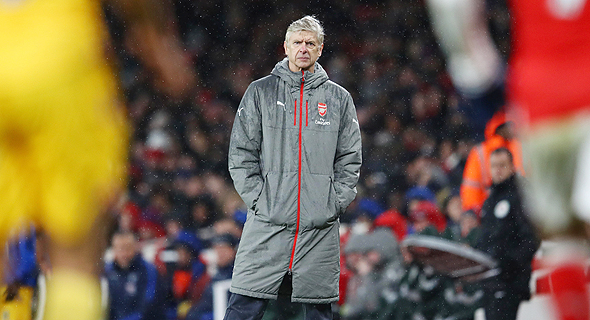 Arsène Wenger. Photo: Getty Images