China's Shiji Group Acquires Mobile Payments Startup MyCheck
Tel Aviv-based MyCheck offers a mobile payment app with a focus on the hospitality industry. In 2018 the company received a stay of proceedings order due to financial troubles before being acquired by Eyal Ofer's O.G. Tech Partners
Beijing-headquartered Shiji Group, which provides software and services for the hospitality, retail, and entertainment industries, is acquiring Tel Aviv-based MyCheck, incorporated as Quick Check Ltd., the companies announced Monday. The financial terms of the deal were not disclosed, but one person familiar with the matter who spoke to Calcalist on condition of anonymity put the sum at dollars in the low eight digits.

For daily updates, subscribe to our newsletter by clicking here.

MyCheck, which offers a mobile payment app with a focus on the hospitality industry, was co-founded in 2011 by CEO Shlomit Kugler, Tal Nethanel, Erez Spatz, and Asaf Talmor Wertheimer, the stepson of Israeli businessman Eitan Wertheimer, who also invested in the company. In 2015, after raising over $20 million, the company pivoted from a B2B product to a B2C product. In late 2017 the company ran into financial trouble as stakeholders barred further investments, leading the company to request—and receive—a stay of proceedings order in February 2018.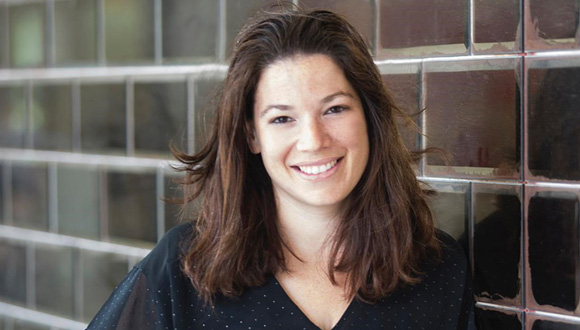 MyCheck co-founder and CEO Shlomit Kugler. Photo: Karin Magen

A month later the company was acquired for NIS 4.6 million (around $1.3 million at March 2018 exchange rates) by O.G. Tech Partners, an early stage fund owned by Israeli real estate and shipping magnate Eyal Ofer.

"I am very happy that it was O.G. Tech that acquired us," Kugler told Calcalist in a Sunday interview. From the beginning, she said, they were a very dominant and hands-on investor with similar interests and opinions to the company itself. MyCheck's employees also benefited from the deal, she said: O.G. Tech allocated them 15% of the company's securities as part of the acquisition.

The company has been on a growth trajectory in the past year, Kugler said, in a large part thanks to the connections of the Ofer Global group in the hospitality industry. "We have gained customers in the U.K. and in Asia," she said.

This is the first Israeli acquisition for the Shiji Group. Founded in 1998, the company employs around 4,000 people over more than 70 subsidiaries and brands, with over 60,000 customers in the hospitality industry, over 200,000 in the restaurant industry, and over 400,000 retailers. MyCheck is set to keep operating independently following the acquisition.

Shiji's focus is to grow MyCheck as part of its existing solutions, a spokesperson for the group told Calcalist, adding that while MyCheck could perhaps be turned into a research and development center in the future, that is not Shiji's current focus.