Shipping Optimization Startup Ladingo Signs Partnerships With PlushBeds, Kathy Kuo Home
Ladingo develops an optimization system that allows maritime shipping companies to combine several international deliveries from one country to another in a single container
Israel-based shipping optimization startup Ladingo Ltd. has signed cooperation agreements with two leading American furniture sites to enable delivery to Israel through Ladingo's joint containers, the company announced Monday. The two companies are PlushBeds Inc. and Kathy Kuo Designs LLC.

For daily updates, subscribe to our newsletter by clicking here.

Founded in 2018 and based in central Israeli town Hod Hasharon, Ladingo offers an optimization system that allows maritime shipping companies to combine several international deliveries from one country to another in a single container. Ladingo's algorithm arranges the various items within the container, making sure not to place heavy items, such as a washing machine, on top of more delicate items, like couches or small electronics.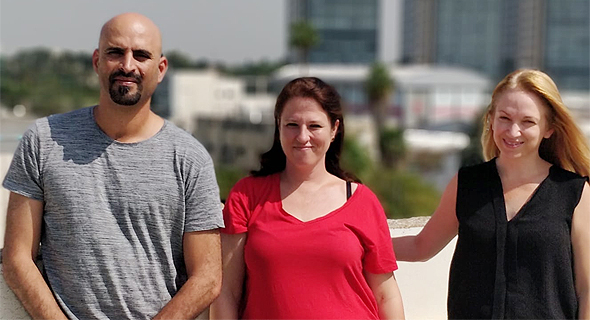 Ladingo co-founders Guy Levy, Ruth Reiner, and Hagar Valiano (right). Photo: PR

"Orders from 200 different customers living in the same country who bought from 200 different suppliers in another country can be shipped in a single container, significantly reducing costs," Hagar Valiano, co-founder and CEO of Ladingo, explained in an October interview with Calcalist.

When a customer puts in their international shipping address on a Ladingo partner retailer's site, they instantly receive a shipping quote that includes all costs, taxes, and fees required to deliver the item to their doorstep, Valiano said.