Israel Investment Partners Raises Debut Fund Cap to $500 Million
The Tel Aviv-based firm boasts ties to Israeli government ministries, which have denied all contact with or knowledge of the fund and its activities
Tel Aviv-based private equity firm Israel Investment Partners (IIP), launched in March as Israel Infrastructure Partners, announced Tuesday it has extended the cap of its debut fund from $350 million to $500 million citing oversubscription as the cause.

For daily updates, subscribe to our newsletter by clicking here.

According to IIP's statement and its website the fund was established in "union with the (Israeli) Prime Minister's Office and the Ministry of Economy and Industry." Responding to Calcalist's request for comment, the ministry stated that it is "happy to assist any entrepreneur but is unfamiliar with this fund."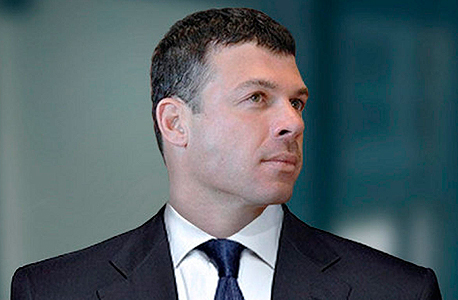 IIP co-founder O.D. Kobo. Photo: Screengrab from Shellanoo Group's website

"Our goals are in union with the efforts of the ministry to bring foreign investments and investors into Israel," Ester Feldman, a representative for IIP, said in an emailed response to Calcalist's request for comment.

A spokesperson for the Prime Minister's office also denied knowledge of the fund and its activities.

Shortly after IIP was approached by Calcalist, the firm's website was altered to fit Feldman's statement. Hastily put together and riddled with grammatical errors the new text now reads the firm was "Established to facilitated (sic) foreign investments in Israel, the firms (sic) goals are in union with the vision of the Ministry of Economy and Prime Minister's office to continuously improve international business relations and further secure foreign investment and partnerships."

IIP was co-founded by managing partners Simón Levy-Dabbah, formerly the undersecretary of planning and tourism for Mexico, and Israeli businessman O.D. (Oded) Kobo, who, according to the statement, has formed "long-lasting partnerships with some of the world's most sophisticated business leaders," including former Qatari Prime Minister Sheikh Hamad bin Jassim Al Thani, the Qatar Investment Authority, Alibaba's Jack Ma, and Russian-Israeli billionaire Roman Abramovich.

firm's website only mentions the closing of a third $312 million fund in February and lists no portfolio companies. "The firm maintains a private and confidential approach to investment management, for better results," PIR's website states. A search of business databases Pitchbook and Crunchbase yielded no results as to the fund's activity in its 11 years of existence.

In 2016, Shellanoo Group, an Israeli tech firm headed by Kobo as CEO, announced the sale of Blindspot, an anonymous chat app it had developed, for $28 million to a group of Chineses investors that included internet company NetEase. Days later, representatives of NetEase's CEO Ding Lei, told Calcalist the deal never took place. About two months prior, in August, Shellanoo Group filed a pre-IPO prospectus to the Tel Aviv Stock Exchange, valuing the company at $95 million. In September, following criticism over the validity of the valuation, Shellanoo Group withdrew its plans to go public.