Israeli Billionaire Idan Ofer Hired Black Cube to Spy on Israeli Officials, Report Says
Israeli investigative news show "Uvda" reported that Ofer, whose businesses operate in the domains of shipping, drilling, and mining, hired Black Cube to spy on members of a parliamentary committee which looked into taxing the use of natural resources
Israeli business magnate Idan Ofer has contracted Israeli surveillance company Black Cube to spy on Israeli lawmakers and officials in the country's judicial system, according to a report by Israeli investigative news show "Uvda." The report was published Tuesday by Uvda on Israeli news site Mako.co.il and is slated for broadcast on Thursday.

For daily updates, subscribe to our newsletter by clicking here.

Ofer is the son of Israeli shipping magnate Sammy Ofer and is worth approximately $4.55 billion, according to the Sunday Times' ranking of the U.K.'s richest people, which was published in May. Ofer operates mainly in the domains of shipping, drilling, and mining.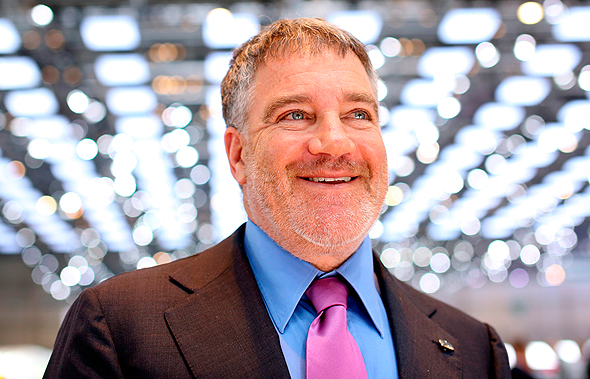 Idan Ofer. Photo: Bloomberg

According to the report, in 2014, Ofer hired the surveillance company to find harmful information about members of a parliamentary committee which at that time looked into taxing the use of natural resources. Among them were then-Minister of Finance Yair Lapid, then-Accountant General Michal Abadi-Boiangiu, and then-Deputy Attorney General Avi Licht. Amid other recommendations, the committee supported the increased taxation of chemical company Israel Chemicals Ltd. (ICL), which is part of Israel Corporation, a holding company chaired by Ofer.

In addition, Uvda reported that Black Cube was tasked with unearthing compromising information on the members of an arbitration committee which at that time facilitated negotiations between the Israeli government and ICL over the company's royalty payments.

In response to Calcalist's request for comment, a spokesman for Ofer said Tuesday that among the services it offers, Black Cube provides investigative services into possible conflicts of interests, which is the service Ofer had commissioned it to provide. The spokesman added that the contract with Black Cube included an investigation based solely on publicly-available information, that the data presented was insignificant, and that Ofer's contact with the company was short-lived.

Responding to Calcalist's request for comment, a spokesman for Black Cube told Calcalist Tuesday that Black Cube had never met with Ofer, was not hired by him, and did not provide the services outlined in Uvda's report. The spokesman added that Uvda had been "obsessed" with Black Cube for the past two years, had tried repeatedly to meet with company executives, and had been repeatedly denied such a meeting. The spokesman added that Black Cube operates under the law.

Founded in 2010, Black Cube offers business intelligence services to companies, boasting the expertise of former Israeli spies. Many of the firm's employees are veterans of Israeli military intelligence units, Mossad, or the Shin Bet. Black Cube was first put under the spotlight in 2017 when the New Yorker reported it was hired by disgraced Hollywood producer Harvey Weinstein to spy on women who accused him of sexual misconduct. Since then, the company's name had been linked in numerous media reports to spying on Obama administration staffers, a retired Canadian judge, a number of Hungarian NGOs associated with American-Hungarian businessman George Soros, and members of the University of Toronto's Citizen Lab, a digital and human rights research group focused on cyber surveillance.