IGP Leads $59 Million Round in Real Estate Marketing Company McMakler
Berlin-based McMakler operates an online real estate marketing service that offers advice and combines different aspects of the real estate industry, including data management, valuations, and marketing
Tel Aviv-based Israel Growth Partners (IGP) Ltd. and Berlin and Tel Aviv-based venture capital firm Target Global have led a 52 million euros (approximately $58.8 million) funding round in Berlin-based online real estate marketing company McMakler GmbH, IGP announced Wednesday.

Founded in 2015, McMakler operates an online real estate marketing service that offers advice from its own local brokers and combines different aspects of the real estate industry, such as the collection and management of leads, valuations, production of marketing materials, advertising management, and data management. The company intends to offer financing options for mortgages and home insurance through its service in the near future.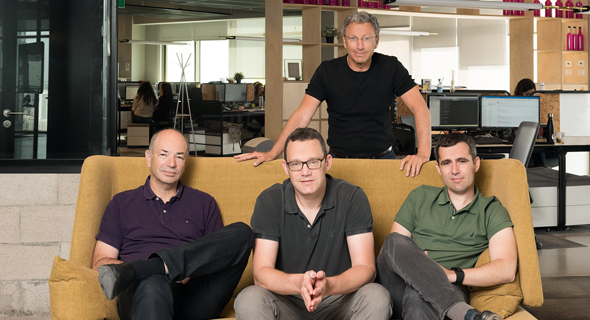 IGP's Haim Shani (left), Assaf Harel, Moshe Lichtman, Uri Erde. Photo: Yoram Reshef

IGP was founded in 2014 by Haim Shani, the former CEO of Nasdaq-listed NICE Systems Ltd., and Moshe Lichtman, a former vice president at Microsoft. IGP's first fund invested in nine companies, including online jewelry and diamond retailer R2NET, listed as James Allen Diamond Inc., and Panaya Ltd., which provides automation services for upgrading enterprise resource planning (ERP) systems. IGP's investors include Israel-based Clal Insurance, Leumi Partners, and Discount Capital Markets, as well as other institutional and private investors. In June 2018, IGP closed a $230 million late-stage investment fund, IGP II.