World's Largest Beer Company AB InBev Sets Up Tel Aviv Cybersecurity Hub
AB InBev provides 25% of all beer consumed globally and owns around 500 brands, including Beck's, Budweiser, Corona, Stella, and Leffe
Anheuser-Busch InBev SA/NV, which provides 25% of all beer consumed globally, is setting up a new technology hub in Tel Aviv called The Beer Tech, the company announced Wednesday. Though the center will initially focus on cybersecurity, the company intends to expand operations in the future to domains including foodtech, agtech, and industry 4.0.

For daily updates, subscribe to our newsletter by clicking here.

Headquartered in Leuven, Belgium, AB InBev owns around 500 brands, including Beck's, Budweiser, Corona, Stella, and Leffe. The company employs over 100,000 people worldwide and reported revenues of almost $55 billion for 2018.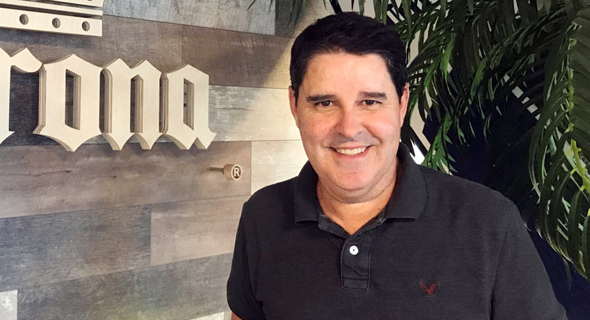 AB InBev's vice president of global architecture and security Luis Veronesi. Photo: AB InBev

AB InBev already has an Israeli research and development center, employing around 100 people based on its 2018 acquisition of Tel Aviv-based beverage analytics startup WeissBeerger Ltd. Founded by CEO Omer Agiv and Ori Fingerer, the company develops tools for monitoring bar operations and consumer behavior. WeissBeerger intends to recruit 30 new employees in the upcoming year, Agiv told Calcalist in a Wednesday interview.

AB InBev currently operates several global research and development centers. The new Tel Aviv hub will be its third cyber-focused center, following Silicon Valley and Bangalore.

AB InBev has been partnering with Israeli companies for several years now, Luis Veronesi, the holding company's vice president of global architecture and security, told Calcalist in an interview Wednesday. AB InBev currently sources services from five Israeli cybersecurity companies, and is in talks with eight more, he said. The company's global operations requires a variety of solutions across a wide range of aspects, he explained: business intelligence, cyber-defense against hackers, privacy issues, and more.

AB InBev has started recruiting for the new center in March, Veronesi said, and while the company currently aims for 20 employees it is not putting a cap on the number. It is possible the hub will reach 100 employees in the future, he explained, depending on the technologies scouted or developed here.