Brief
Precise Irrigation Startup Saturas Awarded $1.7 Million Grant by the European Union
Saturus develops sensors that are attached to vines and tree trunks providing real-time hydration status reports that enable farmers to optimize irrigation
Israel-based precise irrigation startup Saturas Ltd. was awarded a 1.5 million euros (approximately $1.7 million) grant from Horizon 2020, the European Union's research and innovation program, the former announced Wednesday. The grant will be awarded over a two-year period, and the company intends to use it to scale up its facilities for mass production ahead of full commercialization by 2021, the company said.

Founded in 2013 and based in northern Israeli town Tel Hai, Saturus develops sensors that are attached to vines and tree trunks, providing real-time hydration status reports that enable farmers to optimize irrigation. Prior to the grant, the company had raised $5 million, according to Pitchbook data.

Israel has been a partner in the Horizon program, launched in 1984, for the past 22 years. Horizon 2020 is carried out in Israel by the Israeli government's tech investment arm the Israel Innovation Authority (IIA), through the Israel-Europe Research and Development Directorate (ISERD).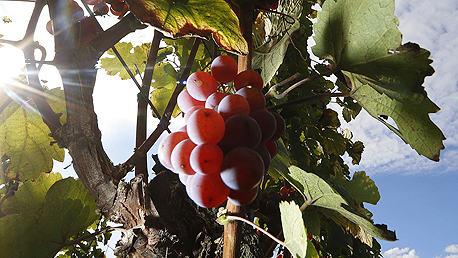 Vines (illustration). Photo: Reuters