Brief
Predictive Analytics Company Endor Wins MetLife Korea's Innovation Program
Endor offers cloud-based predictive software intended to help businesses make decisions without requiring in-house data science expertise
Tel Aviv-based predictive analytics company Endor Software Ltd. was named the winner of MetLife Korea's innovation program, Collab 5.0, the latter announced Thursday. The Israel-based startup has won a $100,000 contract to pilot their technology with the insurer, the company said. MetLife Korea is the Seoul-headquartered business of NYSE-listed multinational financial services company MetLife Inc.

Founded in 2014, Endor offers a cloud-based predictive software intended to help businesses make decisions without requiring in-house data science expertise. Endor's predictive artificial intelligence technology is based on sociophysics—a scientific field that utilizes mathematical tools in order to understand human behavior patterns such as consumer behavior and market dynamics.

Seven finalists were selected from 180 companies who applied to the program. Two Israel-based companies, Endor and SaaS insurtech startup Atidot Ltd., made the top round.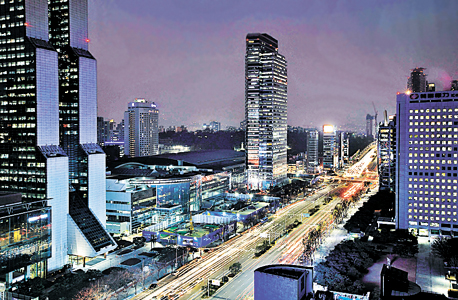 Seoul, Korea. Photo: Bloomberg