Billionaire Roman Abramovich to Acquire Most Expensive House in Israel
Abramovich intends to pay $63 million for the villa and its surrounding 9,000 square-meter grounds, which he had leased earlier this year in Herzliya
Israeli-Russian billionaire Roman Abramovich intends to buy the most expensive house in Israel for $63 million, one person familiar with the matter who spoke on condition of anonymity told Calcalist.

For daily updates, subscribe to our newsletter by clicking here.

According to the person, Abramovich intends to exercise an option to buy a villa and its surrounding 9,000 square-meter grounds, which he had leased earlier this year in Herzliya, a town on the outskirts of Tel Aviv.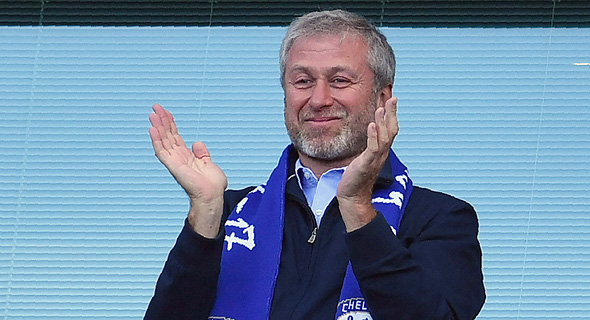 Roman Abramovich. Photo: AFP
Abramovich previously bought a 1,500-square-meter lot in Neve Tzedek, a historic neighborhood in Tel Aviv, on which he intends to build a six bedroom house.
Abramovich became an Israeli citizen last year after his visa to the U.K. had expired and was not renewed. His personal fortune is valued at over $10 billion, making him the wealthiest man in Israel.