Former NBA Commissioner David Stern to Advise Israeli Startup WSC Sports
WSC Sports' video technologies analyze sports broadcasts in real time, using artificial intelligence and machine learning to identify every component of a game and generating customized video highlights of every player, team, and moment
Former NBA commissioner and American businessman David Stern will serve as an advisor to WSC Sports Technologies Ltd., the company announced Wednesday. Stern is set to assist WSC Sports, who is looking to expand its areas of activity and market applications, the company said.

In addition to Stern, John Kosner, former vice president of digital media at ESPN, is also joining the company as an advisor, the company said.

WSC Sports' video technologies analyze sports broadcasts in real time, using artificial intelligence and machine learning to identify the various components of each game, and generating customized video highlights of every player, team, and moment. The company, which is based in the Tel Aviv metropolitan area, has raised $16 million to date from investors including Intel Capital and Daniel Gilbert, the majority shareholder of the NBA's Cleveland Cavaliers. WSC Sports employs a team of 105 people. The company lists the NBA, American Major League Soccer, and Cricket Australia as customers.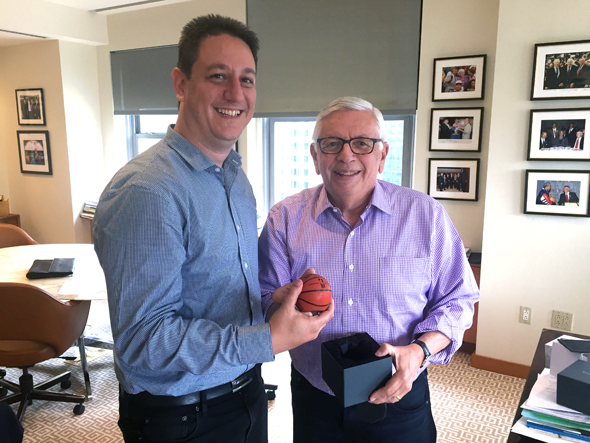 David Stern and WSC Sports CEO Daniel Shichman. Photo: WSC Sports