Brief
Fintech Startup Pagaya Secures $100 Million to Invest in Asset-Backed Securities
Founded in 2016, Pagaya uses machine learning algorithms and big data analytics to manage institutional assets
Tel Aviv and New York-based fintech startup Pagaya Investment Israel Ltd. announced Wednesday it has secured an additional sum of $100 million for investment in asset-backed securities, led by New York-headquartered financial services company Cantor Fitzgerald & Co. In February, the company announced its first $100 million in asset-backed securities.

Founded in 2016, Pagaya uses machine learning algorithms and big data analytics to manage institutional assets. With this new round of funding, Pagaya has $650 million in assets under management, according to the company's statement. The company's investors include Israel's Bank Leumi, Israel-based insurance company Clal Insurance Enterprises Holdings Ltd., former American Express CEO Harvey Golub, and Thai bank Siam Commercial Bank.

To manage the asset-backed securities, Pagaya's artificial intelligence algorithms will be applied to analyze millions of data points to select and purchase individual loans rather than packaging a pool of previously amassed assets.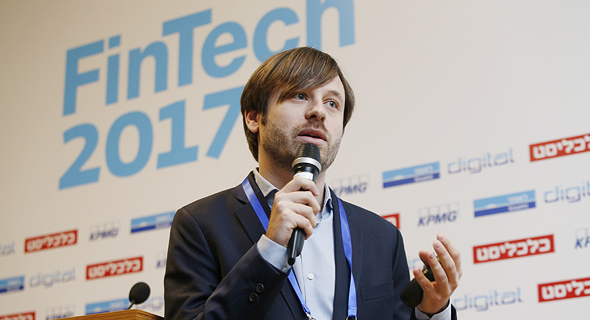 Pagaya's co-founder and CEO Gal Krubiner. Photo: Amit Sha'al