PwC Partners With Website Navigation Startup WalkMe
WalkMe adds a layer of on-screen navigation guidance prompts on top of existing websites, helping users navigate through web pages. The company lists Cisco, PayPal, and Microsoft as customers
PwC Israel, the Israeli member firm of the PwC global network, will collaborate with San Francisco-based website usability startup WalkMe Inc., the former announced Thursday. Under the agreement, WalkMe and PWC will offer a joint service for organizations undergoing a digital transformation process.

For daily updates, subscribe to our newsletter by clicking here.

The financial details of the agreement were not disclosed.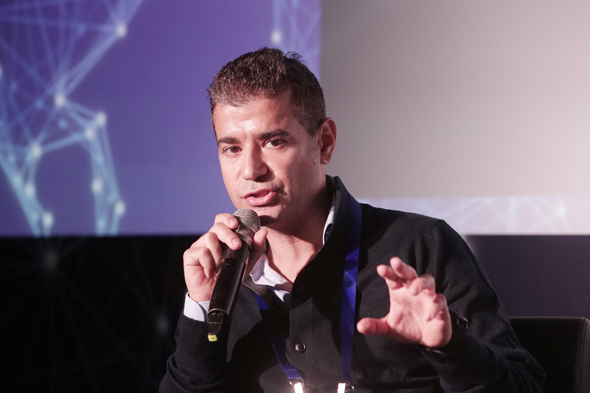 WalkMe's Rafi Sweary. Photo: Tzvika Tishler

"Most organizations that deploy a new digital system don't think about the stage of teaching employees how to properly use it," WalkMe president Rafi Sweary said in a Thursday interview with Calcalist. "We want to shorten this learning curve," he said.

"From our experience, when we wanted to use SalesForce's technology, we realized we need to integrate WalkMe's technology from the very beginning. Despite each branch of our company having employees that come from differences cultures, ages, and generations, the success of WalkMe's product was amazing," Naama Drukman, director of technology consultant at PwC Israel said in a statement.

Founded in 2011 by Israeli-born entrepreneurs Sweary and Dan Adika, WalkMe adds a layer of on-screen navigation guidance prompts on top of existing websites, helping users navigate through web pages. Listing Cisco, PayPal, and Microsoft as clients, the company has raised more than $217 million to date, according to Pitchbook data.