Marius Nacht Buys Controlling Stake in Universal Flu Vaccine Developer BiondVax
Based in Jerusalem, Nasdaq-listed BiondVax develops a universal flu vaccine, currently in advanced clinical trials
Marius Nacht, co-founder of Nasdaq-listed Israeli cybersecurity company Check Point Software Technologies Ltd., has acquired a controlling stake in Nasdaq-listed universal flu vaccine developer BiondVax Pharmaceuticals Ltd., the company announced Tuesday.
For daily updates, subscribe to our newsletter by clicking here.
Nacht invested NIS 10.9 million (approximately $2.83 million) in BiondVax in early 2017. With his current $16.67 million investment, made through Nacht's wholly-owned entity Angels Investments in High Tech Ltd. as part of BionVax's rights offering, he has become the company's controlling shareholder as defined under Israeli Companies Law. Nacht now owns approximately 42% in BiondVax, the company said. Overall, the company raised $20 million via the offering.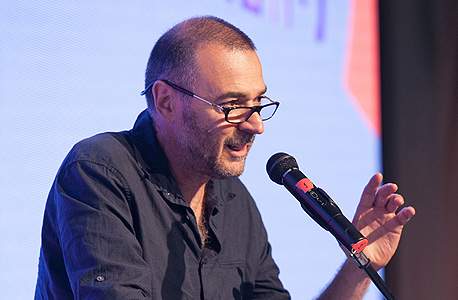 Marius Nacht. Photo: Orel Cohen

Founded in 2003 and based in Jerusalem, BiondVax develops a vaccine called M-001, designed to provide multi-strain and multi-season protection against current and future influenzas. The company has enrolled 8,000 participants for the second cohort of the vaccine's phase 3 trial, currently underway, according to company statements.

Nacht has invested in additional life sciences startups through aMoon Partners, a venture fund he co-founded in 2016 that manages Angels' healthcare and life science portfolio.