List
Forget Travel Agents, These 8 Startups Will Help You Book a Hotel for Cheap
Israel's travel tech sector is booming with new startups. These eight companies will help make your dream vacation more affordable
It's mid-July and you wish you were somewhere on a beach sipping on a pina colada, or strolling through a museum in some historical town in central Europe. Instead, you're stuck at work, still paying off your previous trip. Don't fret, these eight Israeli startups will help you book accommodations for your next dream vacation (or business trip) for less.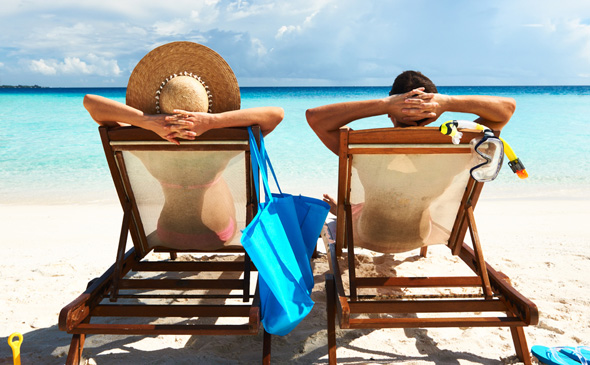 Vacation (illustration). Photo: Shutterstock

Roomer Travel Inc.

Founded: 2011

Funding: $18 million

Roomer develops a marketplace where users can offer their already booked hotels rooms at a discount, to avoid having to cancel them last minute and incur a fine. A room can be added to the platform up to 24 hours before check-in at a price set by the seller.

Splitty Travel Ltd.

Founded: 2015

Funding: $9.17 million

Israel-based Hotel booking startup Splitty develops an online hotel booking website that splits a single hotel stay into multiple reservations to find reduced rates. Its service is available for more than 500,000 properties in 127 countries, according to company statements.

Hotelmize Ltd.

Founded: 2015

Funding: $3.8 million

Israeli hotel price analysis startup Hotelmize's service is designed to improve the pricing and booking process of hotel rooms using big data analysis and automated price prediction algorithms. The company's technology tracks and analyzes hotel room reservations from booking to check-in.

Pruvo Net Ltd.

Founded: 2016

Funding: $500,000

Pruvo aims to save on costs of travel accommodation by tracking fluctuations in hotel prices. The automatic service monitors an existing hotel reservation across various websites and alerts the user if a better deal is available for the same booking. According to the company, the service saves an average of 12% per booking.

WeSki (WeTrip Ltd.)

Founded: 2016

Funding: $1 million

WeTrip's online service WeSki is a booking platform for ski holidays. On WeSki, users can find ski vacation packages, which include accommodations, ski passes, and flights. As part of its service, WeSki offers ski resort reviews, prices, forecasted snowfall, and detailed information on ski tracks. WeTrip's backers include low-cost airline EasyJet and Uri Levine, co-founder of social navigation app Waze acquired by Google in 2013.

TripActions Inc.

Founded: 2015

Funding: $482 million

Founded by Israeli-expats Ariel Cohen and Ilan Twig, Palo Alto-based TripActions offers a travel booking and management service for companies, designed to help business travelers book hotels, flights, and other related services at a discount. The system encourages employees to make economic decisions when planning their trips by rewarding actual savings with gift certificates.

TravelPerk SLU

Founded: 2015

Funding: $74.87 million

TravelPerk develops and operates a free to use business travel platform where users can manage all their travel needs, including booking hotel rooms and travel tickets and manage itineraries, invoices, and loyalty programs. TravelPerk's platform works with other travel booking services including Booking.com, Expedia, Skyscanner, and Airbnb. Barcelona-based TravelPerk was founded by chief product officer Javier Suarez and by CEO Avi Meir, who is a veteran of the Main Technological Unit of the Israeli Intelligence Corps, and a co-founder of Hotel Ninjas, sold to Booking.com in 2014.

Arbitrip (Arigato Advanced Travel Technology Ltd.)

Founded: 2015

Funding: $5 million

Tel Aviv-based Arbitrip gives travelers a lowest-price guarantee on their hotel bookings by automatically canceling and rebooking the room in case of a decrease in price. Moreover, if a better luxury room or hotel becomes available for the same price, Arbitrip will upgrade the traveler's booking at no extra cost. Arbitrip's economic model is not based on payment for the use of the system, but on fees from hotels and suppliers.