The Israeli Company That Produces the Most Sports Video Hours in the World
Pixellot's automated broadcasting technology can be found at FC Barcelona, Real Madrid, Chelsea Football Club, and FC Bayern München, but the company sees its future in high school sports
The automated broadcasting technology of Israeli company Pixellot Ltd. can be found at some of the world's leading soccer clubs, including FC Barcelona, Real Madrid, Chelsea Football Club, and FC Bayern München. But the thing that gets Pixellot co-founder and chief technology officer Gal Oz most excited is the contract, estimated at around $80 million, that the company just extended with PlayOn! Sports Network, an American high school sports media company.

Founded in 2013, Pixellot develops artificial intelligence-based production and broadcasting technologies that provide live, multi-angled, panoramic HD broadcast of sporting events. The company's software makes use of a system of cameras that cover the entire venue to monitor and broadcast the flow of the game without the need to deploy on-site personnel.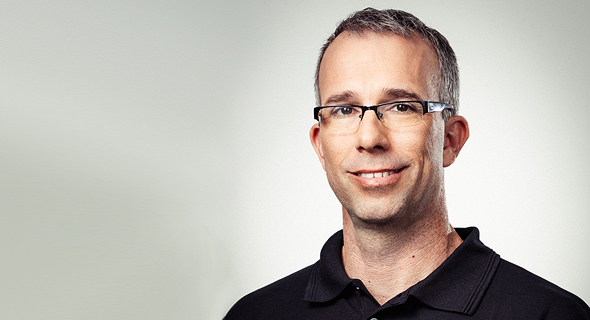 Gal Oz. Photo: Micha Loubaton

The new contract is set to increase the number of schools that use Pixellot's technology from 1,500 to 20,000. The increased deployment, managed from the company's Atlanta headquarters, is expected to boost the number of games broadcasted each year from a few hundred to around one million, over the next seven years.

"We generate over 40,000 broadcast hours a month," Oz said in a recent interview with Calcalist. "We are the most-used platform in the world when it comes to creating sports footage. Not in terms of viewers—these are small-scale events, after all—but in terms of the number of events."

Pixellot considers every sports player as a potential client, and the company's vision is to create personal videos for players, their families, and the fans, and to enable performance tracking. According to Oz, this is a much more profitable model than installing the technology in the big-league clubs.

Pixellot wants to offer simple solutions for organizations that need cheap production and editing services, such as lower leagues, school leagues, and even children sports teams, Oz said, but it also wants to connect with broadcasters. That is why they are aiming to create more high-quality broadcasts reminiscent of real television production, and also offer the option of creating highlights, he said.

Oz believes the world is nearing the point when almost all sports events will be broadcasted in some form, from community center games to the lower professional leagues and the Premier League. The company's technology currently supports 12 different sports, Oz said, with the demand for, and the use of the technology, growing surprisingly quickly.

"I opened the control one morning to show someone a basketball practice in the U.S., and we saw that they were in the midst of recording a children golf practice for training purposes," Oz said.

Many professional clubs do the same thing, enabling coaches to record their youth players for training purposes. Atlético Madrid records all training and games at both the team and the individual player level, for each of the club's 28 teams. Cameras are scattered around the club's four complexes, and the reel is transmitted in real-time to an editing room where 13 full-time analysts produce both team and player analysis five minutes after training ended.

Pixellot is not involved in the data production game. "We don't purport to produce training data; some companies do that, and we collaborate with some of them," he said. "We put a bigger emphasis on media. For example, we are now working on the automatic generation of statistics, already in use in high school games."

Pixellot's customers can also sell their videos to online broadcasting services, opening new avenues for them, Oz said. "We provide rich automatic graphics and an option to integrate commentators," he said. "Those are the production building blocks, and they are the same building blocks whether it is for community center games or a professional basketball league with no traditional television broadcasting partner." In Mexico, for example, Oz said, Pixellot offers its technology in amateur soccer fields, enabling players to create videos of their best goals and show them to friends.

AI-based automatic production of sports games is an industry still in its infancy. Pixellot, it seems, sees its future in producing automated game performance videos for kids and their parents. For many, those videos may just be worth a lot more than another video of Lionel Messi's latest goal.