Libra Is Exciting But Could Threaten Governments and Regulators, Say Fintech Executives
Earlier this month, Citi hosted an event in Tel Aviv to discuss new payment methods and how people around the world would make purchases and collect payments in the future
A month ago, Facebook announced the planned launch of Libra, a new financial vehicle that could potentially become a game-changer for Facebook users and the financial industry as a whole. Earlier this month, Citigroup Inc. hosted an event to discuss new payment methods and how people around the world would make purchases and collect payments in the future. Libra was a hot topic in this event, dubbed New Powers and Trends in Payments.

The event was hosted in collaboration with Israel's Discount Bank, fintech company Intuit Inc., and Visa, and took place at the Visa Innovation Studio in Tel Aviv. CTech Editor-in-Chief Elihay Vidal hosted two panels at the event, which was participated by representatives from fintech startups and financial services companies.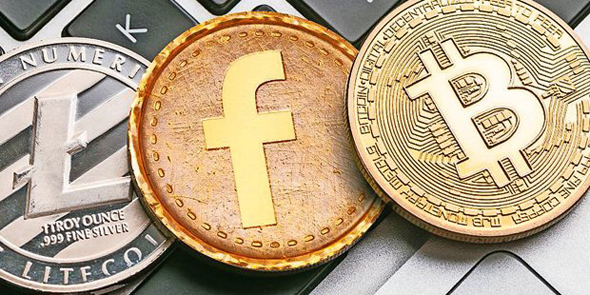 Libra (illustration). Photo: Facebook

"The concept of Libra is very exciting," Yael Waisbourd-Sucary, head of innovation and fintech at Discount Bank, said at the event. "However, there seem to be an ambitious plan behind the financial inclusion talk, to create a global Libra-based economy, where people will get paid in Libra, pay taxes in Libra and all purchases will be made in Libra." This vision, Waisbourd-Sucary said, holds a threat to the sovereignty of governments and regulators. "The relationship between Libra and the regulators is the most interesting thing to follow," she said.

"I don't see Libra as a new cryptocurrency, but rather as a large social network that wants to build a wallet and spend it anywhere on Facebook," Yuval Tal, president and founder of online payment company Payoneer Inc., said at the event. "It is a competition over the wallet, and it could potentially be any other player such as Google Pay or PayPal." The advantage, Tal said, is that Libra could be a convenient solution for the many people already using Facebook, Instagram, and WhatsApp. "Cryptocurrency is a volatile investment," Tal added.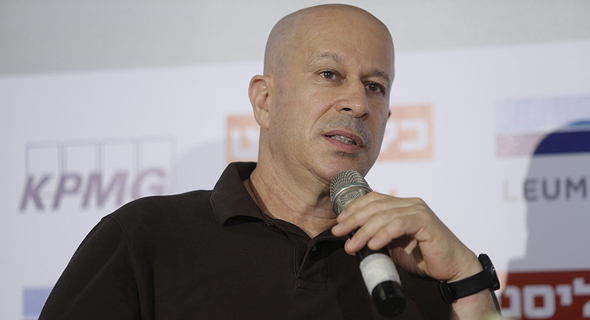 Payoneer founder Yuval Tal. Photo: Amit Sha'al

"The announcement of Libra is important as it is the first time that the financial services market realizes there is a real threat to the existing system," said Yaniv Feldman, partner at Juno Fund, 21M Capital's crypto fund. "People are starting to understand that the economy is shifting to digital currencies. This is the first time that a big player says you are not moving fast enough," he said, adding that he expects governments to push back against Facebook's plan.

Nick Nadgauda, technology head of treasury and trade solutions at Citi, spoke at the event. "Ten years ago, we were handling treasury requirements at companies that needed to pay suppliers. The world is moving to real-time payments, and you see different solutions," he said. "These are really exciting times to work in this industry," he said. "Combination of market dynamics and the rise of real-time payment enables our clients to develop new business models and fundamentally change the way we work and pay."

"New technologies allow people that did not have a bank account to now have one," Nadgauda said. "In the emerging markets, there is a push to bank the unbanked and replace cash payment with real-time collections or wallets, and an entirely new scheme of collections is being created."

Ido Mintz, a principal data scientist at Intuit, said that small and medium businesses are gravitating towards enabling their clients to use various new payment methods rather than enforcing traditional means.

"Ultimately, we will move to a cardless environment," said Shahar Friedman, head of Visa Innovation Studio. "Consumers will have more flexibility and will not be limited to a plastic card. That's where we are headed. Consumers will decide what payment method to use."