IFF Uncovers Bribes Involving Frutarom, Former CEO May Be Involved
Though IFF did not name any of the suspects involved, Frutarom's former CEO and president Ori Yehudai is one of them, according to one person familiar with the matter
Update: Aaron Michaeli, partner at Israel-based law firm Goldfarb Seligman, told Calcalist that the firm's clients are not aware of any illegal actions as part of Frutarom's operations. Throughout its years of operation, the company has made sure to conduct its business according to a code of ethics and legal and acceptable business practices, he added.
On Monday, NYSE-listed International Flavors & Fragrances Inc. (IFF) published its financial reports for the second quarter of 2019. In the reports, IFF revealed that during the integration of Israel-headquartered flavor and fragrance company Frutarom Industries Ltd.—acquired in 2018 for $6.4 billion—the company "was made aware of allegations that two Frutarom businesses operating principally in Russia and Ukraine made improper payments to representatives of a number of customers," and that key members of Frutarom's senior management were aware of it.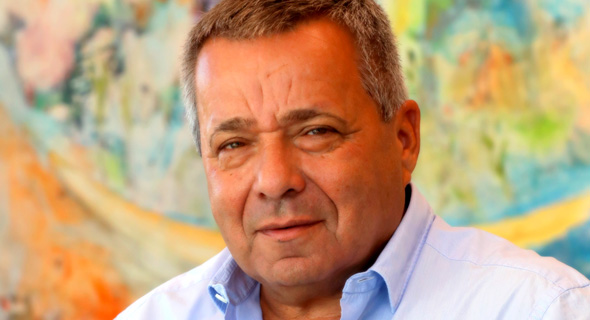 Frutarom CEO and President Ori Yehudai. Photo: Sivan Farage
Though IFF has not named any of the suspects involved, stating its investigation—conducted with the help of external legal and accounting firms—is not yet complete, Frutarom's former CEO and president Ori Yehudai is one of them, according to one person familiar with the matter who spoke to Calcalist on condition of anonymity.
Yehudai has yet to respond to a request for comment.
According to the person, three other names IFF has identified in its investigation are Frutarom's vice president of finance Guy Gill, which the company is now working to lay off; the company's former chief financial officer Alon Granot, now the chairman of Israeli cannabis cultivator Canndoc Ltd.; and Ari Rosenthal, formerly the company's general manager for Israel and emerging markets.
The three have yet to respond to a request for comment.
All four are denying the accusations, several people familiar with the matter said, and have hired Goldfarb Seligman, one of Israel's leading law firms, to defend themselves.
According to IFF's preliminary findings, the person said, there are two main allegations: bribery of customs officials in Russia and Ukraine, and kickbacks, bribery commissions paid to distributors, of which the named executives allegedly took a cut.
In its Tuesday reports, IFF said that according to its results, these kind of payments "are no longer being made and the estimated affected sales represented less than 1% of IFF's and Frutarom's combined net sales for 2018." The company did not find any evidence of the payments having any connection to the U.S.
IFF said it is "committed to the highest standards of ethics and compliance and has strict compliance policies in place that are regularly reviewed and updated." The company "has taken or will take appropriate remedial actions" regarding the allegations.