Mind the Tech 2019
Ready for Takeoff: These Startups Are Going to London
The first group of startups selected to participate in Calcalist's upcoming Mind the Tech Conference in London revealed
In September, Calcalist will host its third annual innovation and technology conference Mind the Tech in London. Investors, entrepreneurs, and executives from the U.K. and Israel will take part in the three-day conference, held in collaboration with KPMG and shared office venture Labs. The event will include a series of lectures and talks on innovation, technologies, business ties with Israel, and investment opportunities.

For more information on the conference and registration, click here.

As part of the event, Calcalist will lead a delegation of selected Israeli startups that will showcase their technologies and meet with local investors and strategic partners in European and U.K.-based corporations.

Israeli startups from the fields of retail and e-commerce, fintech, artificial intelligence and big data, smart mobility, and autonomous entertainment, are welcomed to apply at London@calcalist.co.il.

Below are 10 startups selected to take part in the event.

Glassbox

Founded: 2010

Founders: Yoav Schreiber, Yaron Gueta, Hanan Blumstein

Investors: Updata Management LLC, CreditEase Israel Innovation Fund (CEIIF), US Israel Gefen Capital Management Ltd., Ibex Investors (incorporated as Lazarus Israel Opportunities Fund LLLP)

Funding to date: $32.5 million

Customer analytics startup Glassbox Digital UK Ltd. offers technology that collects data and provides analytics and insights pertaining to customer behavior across digital platforms and mobile applications. Glassbox's system is designed to optimize web and mobile customer experiences, identify IT performance issues, and provide real-time customer support.
Glassbox CEO Yaron Morgenstern. Photo: Glassbox
Polyrize
Founded: 2018
Founders: Nati Hazut, Aviv Gabay
Investors: Glilot Capital Partners, Saban Ventures
Funding to date: $4 million
Cybersecurity startup Polyrize Security Ltd. offers cybersecurity software that automates identification and authorization security processes across native and non-native cloud environments.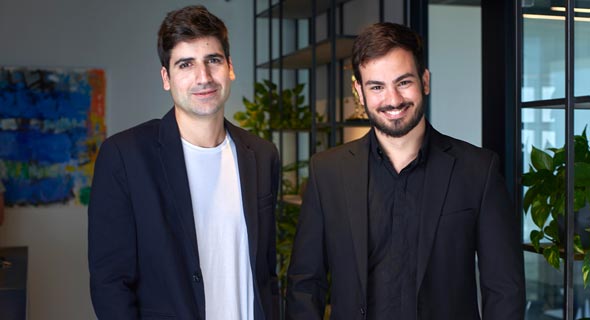 Polyrize co-founders Nati Hazut (left) and Aviv Gabay. Photo: Ben Itzhaki

PerimeterX

Founded: 2014

Founders: Omri Iluz, Ophir Ashkenazi, Ido Safruti

Investors: Scale Venture Partners, Adams Street Partners, Canaan Partners, Vertex Ventures, Data Collective

Funding to date: $78 million

San Mateo, California-headquartered information security startup PerimeterX Inc.develops a system that identifies and blocks malicious bots to prevent the spread of fake news and phishing and fraud attempts.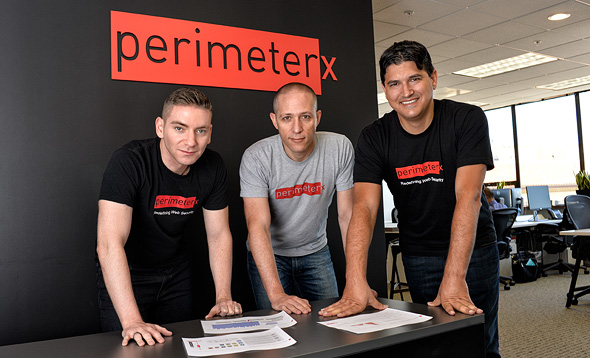 PerimeterX co-founders Ophir Ashkenazi (left), Ido Safruti and Omri Iluz. Photo: PR

Duality Technologies

Founded: 2016

Founders: Alon Kaufman, Shafi Goldwasser, Rina Shainski, Kurt Rohloff, Vinod Vaikuntanathan

Investors: Team8

Funding to date: $5 million

Encrypted data collaboration startup Duality Technologies Inc. develops technologies that enable sensitive content to be analyzed and shared by partners while encrypted, without jeopardizing data privacy or proprietary information.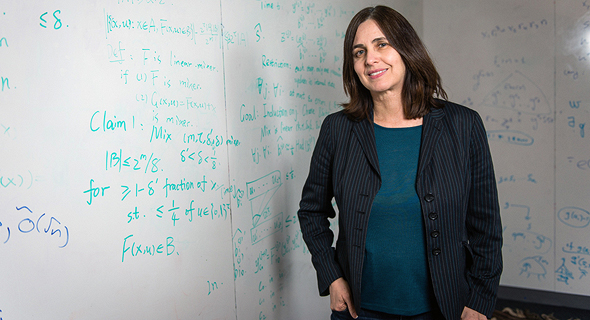 Turing Award winner and Duality co-founder Professor Shafi Goldwasser. Photo: Adrein Bisson

SAM

Founded: 2016

Founders: Sivan Rauscher, Eilon Lotem, Shmuel Chafets

Investors: Intel Capital, ADT Security Services, Blumberg Capital, NightDragon Security

Funding to date: $14 million

Tel Aviv-based cybersecurity company Securing SAM Ltd. develops software that protects networks and smart internet-of-things (IoT) devices to provide a global security solution for all of the user's devices.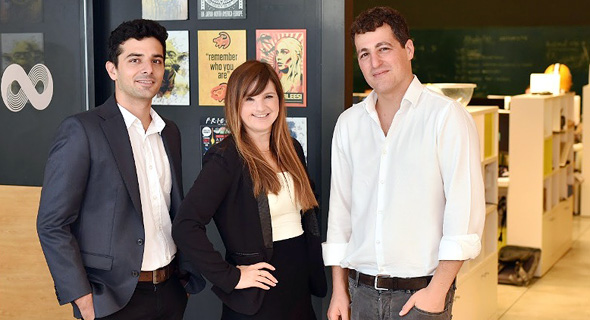 SAM co-founders Eilon Lotem (left), Sivan Rauscher, and Shmuel Chafets. Photo: Tomer Rotenberg

Mysize

Founded: 1999

Founder: Ronen Luzon

Investors: Private investors

Funding to date: $18.5 million / NASDAQ

Based in central Israel, My Size Inc. develops sensor-based technology as well as apps that measure distance and volume through a mobile device to provide measurements for the fashion, retail, home improvement, and delivery sectors.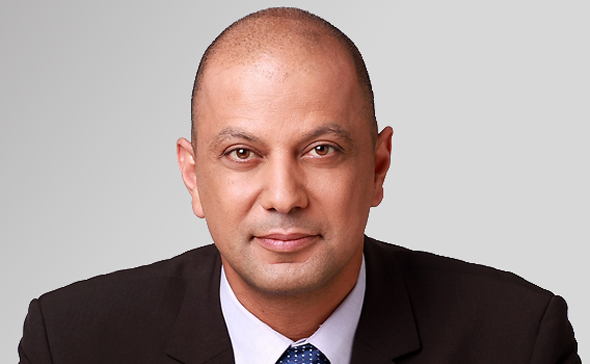 MySize founder Ronen Luzon. Photo: Ilan Bsor

Nanomedic

Founded: 2018

Founders: Nanomedic is a spin-off of medtech company Nicast Ltd.

Investors: OurCrowd, private investors

Funding to date: $3.1 million, according to Pitchbook

Lod, Israel-based Nanomedic Technologies Ltd. develops and manufactures on-the-spot electrospun medical products. The company's signature product, a nanospun artificial layer of skin, aims to potentially replace the vast majority of traditional bandages. The transient fake skin can be combined with antibacterial creams, antibiotics, cannabinoids, hydrogel, and silicons, depending on the patient's needs. The temporary and transparent skin layer that Nanomedic generates is applied without actually touching the damaged skin, and peels off on its own once the patient's skin tissue is regenerated.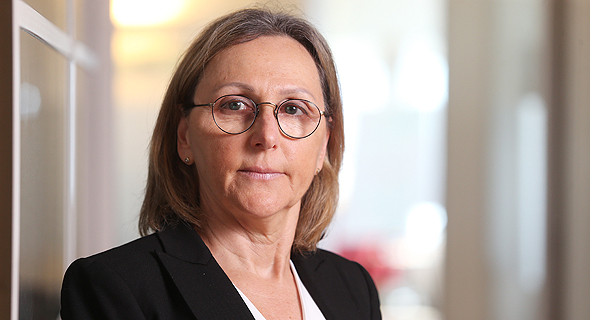 Nanomedic CEO Chen Barak. Photo: PR

Minerva Labs

Founded: 2014

Founders: Eddy Bobritsky, Erez Breiman, Omri Segev Moyal

Investors: Amplify Partners, StageOne

Funding to date: $11.5 million

Petah Tikva-based Minerva Labs Ltd. is an endpoint security startup that protects enterprises from attacks. The company's anti-evasion technology blocks threats that circumvent antivirus and other baseline protections by deceiving the malware and controlling how it perceives its environment. Minerva's technology enables organizations and companies to block access to critical assets such as ATMs, gas pumps, or cash registers by hiding them, thus preventing them from being compromised as they cannot be seen or accessed.

IronScales

Founded: 2013

Founders: Eyal Benishti

Investors: RDC, K1 Investment Management

Funding to date: $23 million

Tel Aviv-based anti-phishing company IronScales Ltd. provides automated phishing prevention, detection, and response services for emails.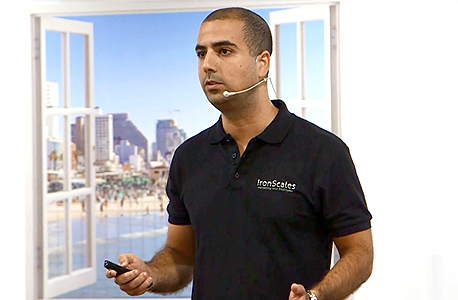 IronScales founder Eyal Benishti. Photo: PR

Percepto

Founded: 2014

Founders: Dor Abuhasira, Raviv Raz, Sagi Blonder, Ariel Avitan

Investors: Hyundai Motor Company, U.S. Venture Partners (USVP), NHN, Emerge, Spider Capital, R&r Venture Partners

Funding to date: $27.5 million

Autonomous drone developer Percepto, incorporated as Vision Cortex Ltd., develops computer vision and automation software for on-site drone systems. The company's drone launches from a charging box and operates autonomously, performing a number of security, safety, and inspection tasks for large industrial sites. The drone also collects aerial video and snapshots, transmitting data to personnel on the ground in real-time.
A Percepto drone. Photo: Percepto

Supersmart

Founded: 2014

Founder: Yair Cleper

Investors: Bizerba, private investors

Funding to date: unknown

SuperSmart Ltd. develops an application that enables supermarket customers to automatically checkout their cart. The company develops an interactive shopping application that provides customers with adaptive sales promotion and also helps them keep track of their cart's total cost. Customers download the company's app and scan their products on the app, paying digitally through the app instead of waiting in line to checkout.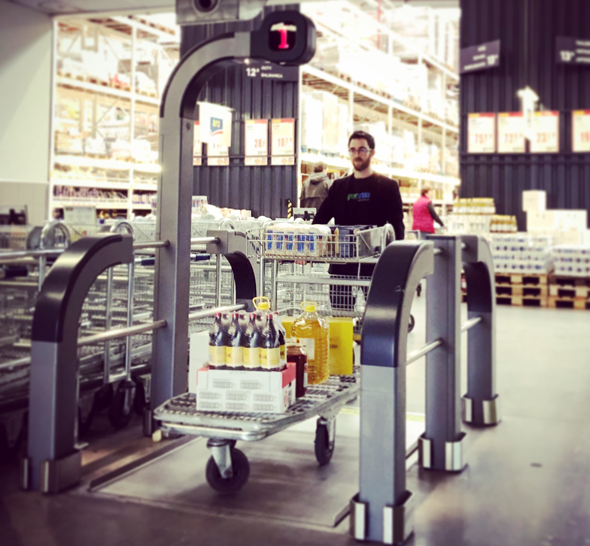 Supersmart. Photo: PR