Tel Aviv University Backs Two Cybersecurity Startups
Tel Aviv University, through its investment arm TAU Ventures, has invested $2 million in fake profile-identifying startup Cyabra and $1.5 million in encryption startup GlobeKeeper
Tel Aviv University's venture arm, TAU Ventures, has invested in two companies, TAU Ventures announced Wednesday. The first is Tel Aviv-based Cyabra Strategy Ltd., which develops tools to identify fake news and fake social media profiles, and the second is Gainesville, Georgia-based encryption startup GlobeKeeper LLC.

TAU Ventures invested $2 million in Cyabra, which was founded in 2017. Cyabra uses various cybersecurity tools to help protect brands and companies from disinformation and fake news campaigns against them. The investment from TAU Ventures brings Cyabra's total capital raised to date to $4 million.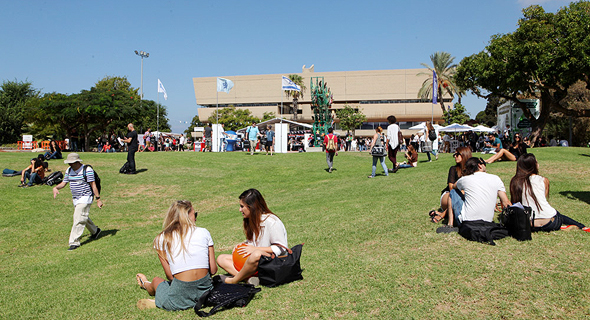 Tel Aviv University. Photo: Amit Sha'al

GlobeKeeper, which has raised $1.5 million from TAU Ventures, develops a service that integrates military-grade security and encryption capabilities into civilian communication devices. The company, which currently employs 12 people, already sells its services to various security and intelligence agencies in Europe, the U.S., and South Africa, according to company statements.