Facebook Must Win Public's Trust Ahead of Israeli Election, Says Sheryl Sandberg
Facebook's chief operating officer launched the company's new Playground hub in Tel Aviv Wednesday
Facebook has to take action to win the public's trust ahead of the upcoming Israeli election, according to the company's Chief Operating Officer Sheryl Sandberg, who is currently visiting Israel. Sandberg made the statement while speaking at an event held at Facebook's Tel Aviv offices. The election is scheduled for September 17.

Sandberg said that Facebook is developing protections against abuse and foreign interference with its platform, blocking millions of fake accounts and working to slow the spread of fake news. She added that the company is working with the Israeli Central Elections Committee and other organizations to promote positive discourse. "It is a never-ending job," she said.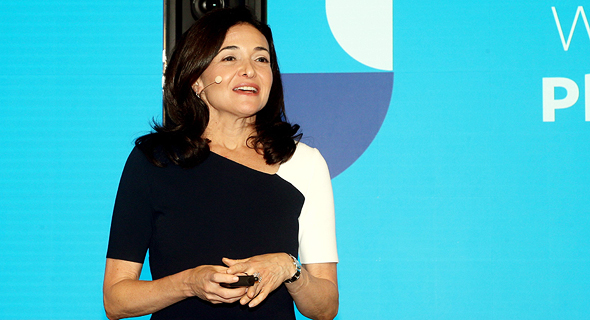 Sheryl Sandberg. Photo: Yariv Ktaz

The event celebrated the launch of the company's new space for activities and events, Playground, designed to support the local tech ecosystem.

People all over the world use technology but are also afraid of it, Sandberg said. There are 50,000 open tech positions just in Israel, and global demand for tech talent, but not enough people with the needed skills, she said. Facebook wants to empower people to use technology. That is one purpose of the Playground. To connect entrepreneurs, organizations, and communities, and train thousands of people for entrepreneurship, Sandberg said.

Also on Wednesday, Sandberg is scheduled to hold an open-to-the-public event in Tel Aviv dedicated to the launch of the local office of her organization, Lean In, which is focused on promoting gender equality in the workforce.

On Monday, Sandberg met with Israeli President Reuven Rivlin. "I admire him for standing up for diversity and kindness across the country," Sandberg wrote on her Facebook page.