Senior Teva R&D Executive Joins Cannabis Company Cannassure
Yafit Stark was responsible for Teva's clinical development program during the development of flagship drug Copaxone
Former Teva Pharmaceutical Industries Ltd. senior executive Yafit Stark has joined the scientific advisory committee of Tel Aviv-listed medical cannabis company Cannassure Therapeutics Ltd. Stark established Teva's Global Clinical Research Department under its Innovative R&D Division, and was responsible for the company's clinical development program during the development of Teva's multiple sclerosis drug Copaxone.
Stark's knowledge and experience will help Cannassure establish itself as a leader in research and development, Cannassure's chairman Ido Nehoshtan said in a statement.
Cannassure, which has a market cap of around $18.1 million, is currently in the process of setting up an indoor cannabis greenhouse in Israel. The company recently announced the purchase of 12,000 plants from Israeli cannabis company RCK for NIS 900,000. The company has also received a grant from the Israel Innovation Authority, the Israeli government's tech investment arm, for a CBD extraction venture. Cannassure expects to start selling oils and extracts in the first quarter of 2020.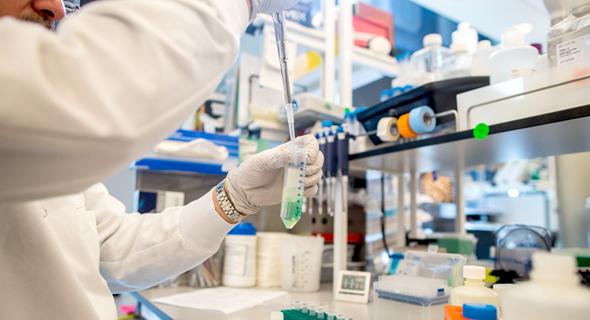 Teva lab (illustration). Photo: Bloomberg