WSC Sports Expands With New Office Space
Having announced a $23 million funding round earlier this month, the company has rented out a second floor at its Tel Aviv area office building
Israel-based WSC Sports Technologies Ltd. is expanding. Having announced a $23 million funding round earlier this month, the company has rented out a second floor at the Hashahar Building near Tel Aviv. The expansion is set to allow WSC Sports to double its workforce in the coming year, the company told Calcalist. WSC Sports currently employs 104 people and is planning to expand to 200 employees by the end of 2020, the company said.

WSC Sports already rents a 1,200-square-foot office space on the building's 28 floor. The new four-year lease is for an additional 1,600-square-meter space on the 29 floor, the company said. WSC Sports will pay approximately NIS 8 million ($2.27 million) over four years.

WSC Sport's video technology analyzes sports broadcasts in real-time, using artificial intelligence and machine learning to identify the various components of each sport and generate customized video highlights of every player and team. The company lists the NBA, American Major League Soccer, and Cricket Australia as customers.The company's recent round brought its total funding raised to date to $39 million.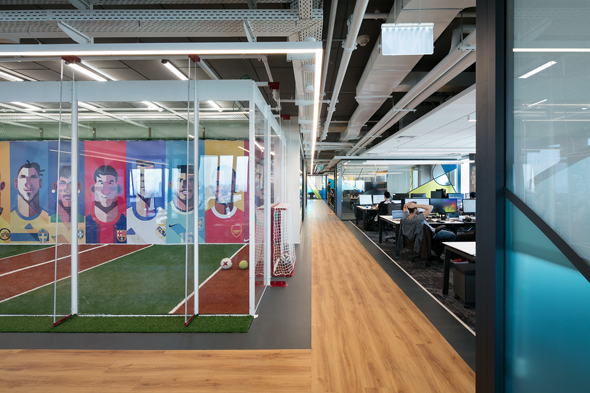 WSC Sports offices. Photo: Uzi Porat