PerimeterX Acquires Network Security Startup PageSeal
Founded in 2016, Pageseal develops a network security service designed to block unwanted ads and browser extensions
San Mateo, California-headquartered information security startup PerimeterX Inc. has acquired Israel-based network security startup PageSeal, the former announced Tuesday. PageSeal's team will be fully integrated into PerimeterX, the company said.

The financial details of the acquisition were not disclosed.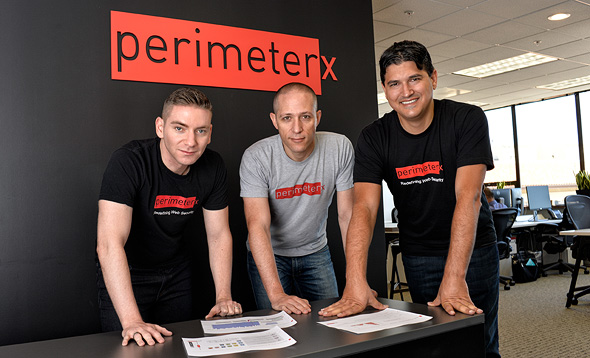 PerimeterX co-founders Ophir Ashkenazi (left), Ido Safruti and Omri Iluz. Photo: PR

PageSeal was founded in 2016 by Samuel Botushansky and Nir Levi. The company develops a network security service designed to block unwanted ads and browser extensions. The company has raised $1.2 million to date, according to Pitchbook data.

Founded in 2014 by three Israeli expats, PerimeterX develops a system that identifies and blocks malicious bots to prevent the spread of fake news and phishing and fraud attempts. In February, the company announced it had raised a $43 million funding round.