Anti-Bacterial Fabric Startup Sonovia Receives 2.4 Million Euros EU Grant
Sonovia develops sonochemical coating for fabrics to make them anti-bacterial and odorless
Israel-based anti-bacterial fabric startup Sonovia Ltd. was awarded a 2.4 million euros (approximately $2.66 million) grant from Horizon 2020, the European Union's research and innovation program, the former announced Monday.

Formerly Nano-Textile Ltd., Sonovia develops sonochemical coating for fabrics to make them anti-bacterial and odorless. The company was founded in 2013 and is based in the Tel Aviv suburb of Ramat Gan. Sonovia has raised $4.15 million to date, according to the company's statement.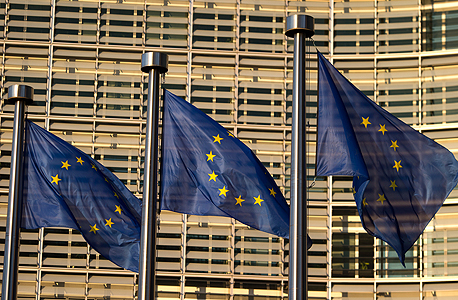 European Union flags. Photo: Bloomberg

Israel has been a partner in the Horizon program, launched in 1984, for the past 22 years. Horizon 2020 is carried out in Israel by the Israeli government's tech investment arm the Israel Innovation Authority (IIA), through the Israel-Europe Research and Development Directorate (ISERD).