Crypto Company INX Wants to Raise $130 Million in a U.S. IPO
INX was founded in 2017 by Israeli entrepreneur Shy Datika, who currently serves as the company's president. The company aims to offer a fully licensed and regulated cryptocurrency, a security token, and a derivatives trading service
Israel-linked cryptocurrency company INX Ltd. wants to raise $130 million in an initial public offering, according to a prospectus filed with the U.S. Securities and Exchange Commission (SEC) Monday. INX is required to raise at least $5 million, according to the prospectus. INX contracted A-Labs Finance and Advisory Ltd. as a bookrunner outside the U.S. only.

INX develops a cryptocurrency exchange service designed to simplify trading in cryptocurrencies. INX aims to offer a fully licensed and regulated cryptocurrency, a security token, and a derivatives trading service, according to company statements.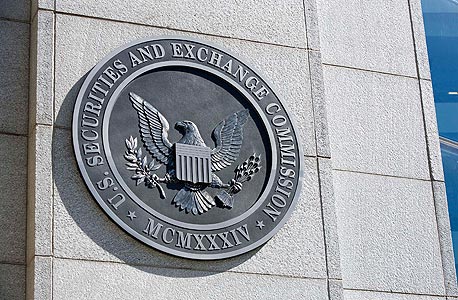 U.S. Securities and Exchange Commission (SEC). Photo: Bloomberg

INX was founded in 2017 by Israeli entrepreneur Shy Datika, who currently serves as the company's president, and most of its operations are based in Israel despite being incorporated in Gibraltar. In 2012, Datika sold his previous company I.L.S Brokers Ltd. to Tel Aviv-listed Leader Capital Markets Ltd. Datika was also among the founders of binary options company AnyOption, incorporated as Ouroboros Derivatives Trading Ltd., which was acquired by invest.com in 2017 for an undisclosed amount.

INX's chief technology officer Israel Weitzman is also Israeli, and has previously held executive positions at Nasdaq-listed network and cloud security company Check Point Software Technologies Ltd., at Sony, and at Dropbox.