Israel's Former Chief Economist Joins Online Payment Company Payoneer
Yoel Naveh served as the chief economist of the Ministry of Finance until 2018
Israel's former chief economist of the Ministry of Finance Yoel Naveh has joined Israel-based online payment company Payoneer Inc., the company announced Wednesday. Naveh will lead the Payoneer's working capital division, the company said.

Naveh served as the chief economist of the ministry of finance for a four-year tenure ending in 2018. Prior to the ministry of finance, Naveh was the director of Postal Bank at state-owned Israel Postal Company Ltd.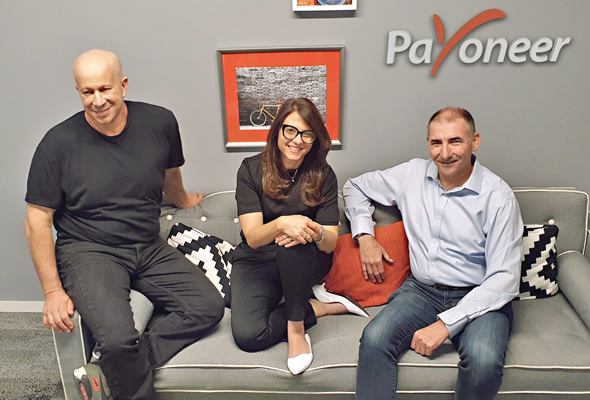 Payoneer's Yoel Naveh (right), Karen Levy, and Yuval Tal. Photo: Payoneer
Founded in 2005, Payoneer provides online money transfer and digital payment services. Users can pay and receive funds via several methods, including credit cards, debit cards, electronic wallets, and bank transfers. The company lists Google, Amazon, and Airbnb as customers. Payoneer employs 1200 people, 830 of which are in Israel, the company said.