Blackberry Shuts Down Israeli Development Center
The center, located in central Israel, currently employs 40 employees
Waterloo, Ontario-headquartered phone-maker Blackberry Ltd. is shutting down its development center, located in central Israeli town Petah Tikva, according to one person familiar with the matter who spoke to Calcalist on condition of anonymity. Blackberry established the development center following its acquisition of secure file-sharing company WatchDox Ltd. in 2015 for an estimated $100 million.

Blackberry representatives arrived in Israel last week and informed its 40 employees about the company's intention to shut down the center, but did not give a timeline as to when the development center will officially be shutting its doors, the person said.

Blackberry has yet to respond to a request for comment.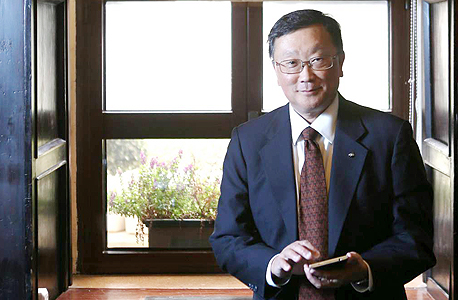 Blackberry CEO John Chen. Photo: Photo: Alex Kolomvisky