Israel's Public Service Outperforms Private Sector When it Comes to the Gender Gap
Government employees in Israel saw their wages increase by 21% over the last decade, compared with an 11% increase in the private market
Half of Israel's budget for 2017, some NIS 178 billion ($50.6 billion in today's exchange rate), went towards paying the salaries of the 700,000 people employed in the country's public sector, according to data provided by the Israeli Ministry of Finance. In Israel, those employed in the public sector include public healthcare workers, the public education system, defense and security bodies such as the military and police—and the 35,000 people employed in Israel's various ministries and government offices.

It is a pretty sweet gig to be a government employee, according to the data: in the past decade, the real wages for a government employee went up by 21% on average, while employees in the private market saw an increase of 11% in the same period. This means the average wage for a government employee in 2017 was NIS 16,301 (around $4,636), much higher than the average wage of NIS 9,543 (around $2,714) a private sector employee earned in 2017. This is especially noteworthy as government employees work, on average, 150 fewer hours a year than a private sector employee.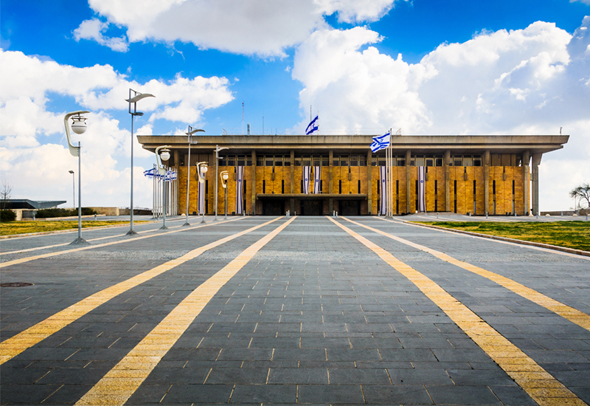 The Knesset. Photo: Shutterstock

But how does Israel's government, charged with advancing the country forward, score when it comes to the oft-discussed gender gap? Not as bad as it could be, as it turns out.

A report published in December 2018 by the Israeli Central Bureau of Statistics showed that women in Israel earned 69% of the average male monthly salary in 2017, a much larger gap than the global average gender wage gap, which stands at 19%. This is despite women making up 49% of Israel's workforce, which numbered 3.385 million people that year.

For Israel's government employees, according to the finance ministry, that gap stood at 15% in 2017, with women—who make up 61% of government workers—earning an average wage of NIS 14,686 (around $4,177) compared to the male average wage of NIS 17, 367 (around $4,940). Some of that gap can be explained by the fact that women worked on average 10 monthly overtime hours, compared to the 17 hours overtime men clocked each month.

Another factor is that fewer women hold higher-ranking and high-paying positions: overall, 46% of high-ranking government jobs are held by women, but within the upper tier, their numbers dwindle as the average wage for the position goes up. Still, the public sector outperforms the private, where women make up 36.6% of employees in the upper tier. The OECD average for female high-ranking government employees stood at 32% in 2017, according to the ministry.

Among Israel's governing system the numbers are also climbing, though slower. Israel's 20th parliament, elected in 2015, held a record number of women members: 29 out of 120 members, though that number went up as high as 35 during its four-year tenure due to inner-party changes. In the last elections, held in April, the same number of women, 29, were elected.