Automotive Cybersecurity Company Argus to Evaluate Cyber Risk of El Al's New Dreamliner Plane
Argus recently established an aviation cyber division but will continue to focus on automotive cybersecurity, according to CEO Ofer Ben-Noon
Israel-headquartered automotive cybersecurity company Argus Cyber Security Ltd. will evaluate the cybersecurity risks of Israeli national carrier El Al Israel Airlines Ltd.'s new aircraft, the Boeing 787 Dreamliner, a person familiar with the matter told Calcalist. Argus' newly established aviation cyber division had secured the project after winning a tender issued by Israel's National Cyber Directorate, that person said.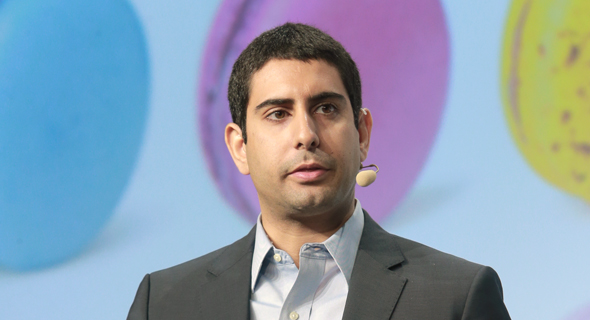 Argus CEO Ofer Ben-Noon. Photo: Orel Cohen

Founded in 2013, Argus develops software that detects and prevents digital interferences with critical vehicle systems by monitoring in-car communications. The company was acquired in 2017 by German car parts manufacturer Continental AG for $450 million.

"Three years ago we were looking for the next step after automotive," Argus CEO Ofer Ben-Noon said in a recent interview. According to him, the traditional approach of many aviation companies was to conceal information about their avionics systems, thinking that this will prevent hackers from figuring out ways to attack. "But the information circulates and these systems have become more open to external communication," Ben-Noon said.

There is a synergy between the cybersecurity needs of vehicles and planes, Ben-Noon said. "We took what we could from automotive, but the application is different. Our focus is a scenario in which someone could ground a plane or even perform a takeover," he said. "Consider a situation in which all the oxygen masks drop mid-flight or an unauthorized video suddenly plays on each entertainment system. Chaos could ensue."

Rubi Arbel leads Argus' aviation division. According to him, the Boeing 787 belongs to a new category of passenger planes. "The aircraft conducts a great deal of communication with systems on the ground," Arbel said in a recent interview. "These systems know the plane's technical status in real-time so that they can alert the pilots of issues and assist in problem-solving," he said. "But this communication opens the door to hackers."

According to Ben-Noon, Argus' primary activity will continue to focus on automotive cybersecurity. The first vehicles installed with Argus' cybersecurity system are scheduled to hit the market by the end of the year, he said.

As the next frontier, Ben-Noon said, Argus is looking into securing digital health systems.