Tel Aviv Stock Exchange Suspends Trading in Vonetize Securities
On Saturday, Vonetize announced that its attempts to raise funds have failed, that it cannot repay its bonds, and that the bonds' trustee has informed the company it must begin insolvency proceedings
The Tel Aviv Stock Exchange announced on Sunday that it has suspended trade in the securities of Tel Aviv-headquartered over-the-top (OTT) media services company Vonetize PLC. The announcement came hours after Vonetize submitted several filings on Saturday night in which it stated that its attempts to raise funds have failed, that it cannot repay its bonds, and that the bonds' trustee has informed the company it must begin a process to freeze its assets or another form of insolvency proceedings.

Vonetize also announced it is unable to pay for its day-to-day activities, including the renewal of its directors' insurance policies, and that several executives, including Co-Founder and Chairman Noam Josephidis, Chief Technology Officer Oren Levy, and Chief Financial Officer David Ben Naim, have therefore stepped down.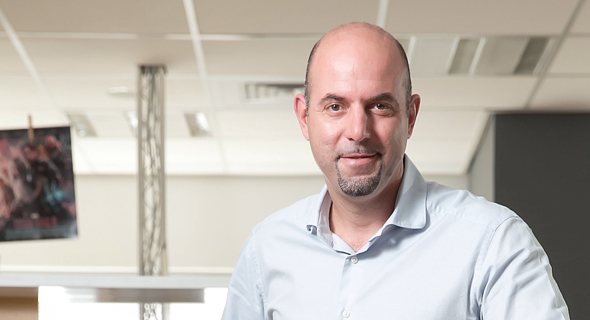 Vonetize co-founder Noam Josephidis. Photo: Orel Cohen

Vonetize traded at a market capitalization of NIS 8.4 million (approximately $2.37 million) at market open Sunday, after dropping 67.7% in the past 12 months.

Founded in 2011 and headquartered in Tel Aviv, Vonetize develops technology that targets users with relevant individualized ads and recommended paid content, according to their estimated level of availability and interest at a specific moment in time. Vonetize operates in over 60 countries and has partnerships with companies including Disney, Warner Brothers, 20th Century Fox, Sony, and Universal Studios.

In November, Vonetize backed out of a deal to be acquired for $50 million, nearly 2.5 times its market capitalization at the time. The offer was made earlier that year. In a March filing, Vonetize said the decision was made because of recurring delays in money transfers and a lawsuit filed by U.S. broadcaster CBS alleging Desilu Studios and its chairman Charles B. Hensley have misled investors.

In its lawsuit, CBS claimed Hensley and his company deceived investors and partners, leading them to believe they are affiliated with Desilu Productions, a U.S. production company that previously created hit television series "I Love Lucy," and "Star Trek," acquired by CBS in the late 1960s.