Brief
Tokyo-Listed Terumo Signs Distribution Deal With Cancer Freezing Company IceCure
IceCure develops an ultrasound imaging-guided probe that injects liquid nitrogen into a tumor, freezing its tissue in a process called cryoablation
Tel Aviv-listed medtech company IceCure Medical Ltd. has signed a distribution agreement with Tokyo-listed Terumo Corp., IceCure announced in a filing Friday. As part of the agreement, Terumo will have sole rights for the licensing, import, marketing, and distribution of IceCure's tumor-freezing product in Japan and Singapore. The deal is contingent upon regulatory approval of the device in Japan. According to the filing, the first order Terumo makes will be to the tune of at least $13.2 million, of which the company committed to pay $2.5 million 30 days from the signing of the agreement.
Founded in 2006, IceCure develops an ultrasound imaging-guided probe that injects liquid nitrogen into a tumor, freezing its tissue in a process called cryoablation. The destroyed tumor cells are then reabsorbed in the body over time. The company's product has been approved in both the U.S. and the European Union, according to company statements.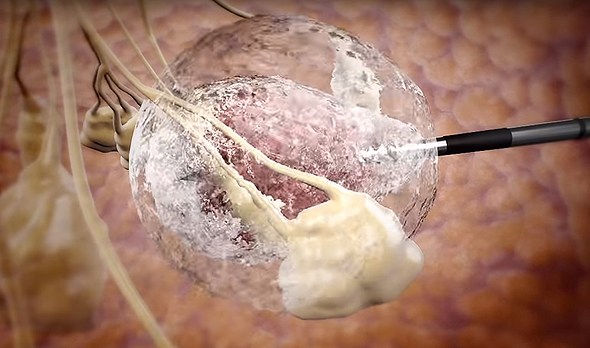 A rendering of IceCure's technology. Photo: IceCure Medical Ltd.