Feelit Is the Winner of Calcalist's Industry 4.0 Startup Competition
Haifa-based Feelit develops printable sensors that can monitor the state of various materials
Haifa-based industrial sensor developer Feelit is the winner of Calcalist and KPMG Israel's Industry 4.0 startup competition. The competition finals were held Monday as part of Calcalist and Bank Leumi's National Economic Conference held in Tel Aviv. Several hundred companies applied to the competition, of which 11 finalists were selected to pitch their technologies at the conference.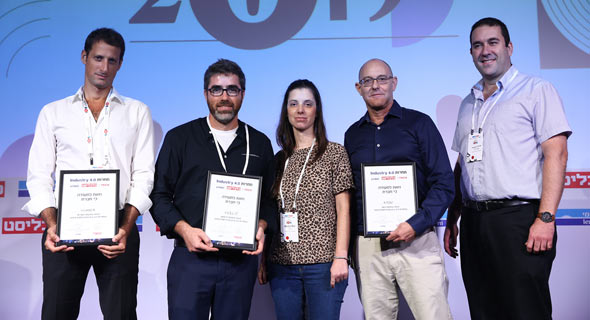 Feelit at the Industry 4.0 startup competition. Photo: Orel Cohen
Feelit develops printable sensors that can monitor the state of various materials. The sensors monitor a device's structural integrity, deformation, warping, wear and tear, internal or external pressure buildup, and internal or external material flow. The company was founded in 2017 by Hossam Haick, Meital Segev-Bar, and Gady Konvalina, with technology based on research conducted at Technion Israel Institute of Technology. The company won a trip to Germany, where the entrepreneurs will meet with potential clients and receive mentoring from KPMG Germany.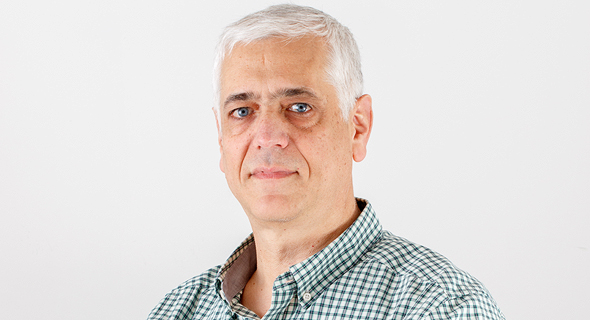 Kitov founer Yossi Rubner. Photo: PR
Robotics startup Kitov Systems Ltd. came in second. Founded in 2014 by Yossi Rubner and Nir Avrahami, Kitov.ai develops AI-based technology for visual inspection in industrial manufacturing. The company's software uses golden parts, or unblemished examples for each component, to visually train robots for inspection tasks.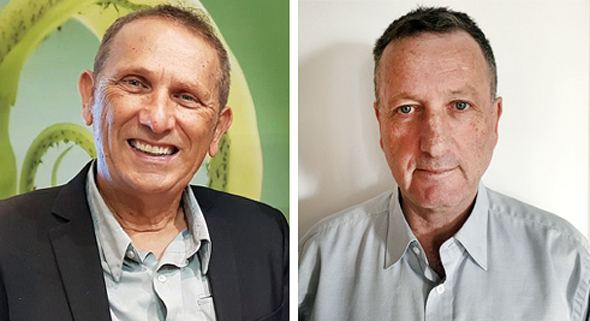 Sonovia CEO Eli Assa (left ) and founder Joshua Herchcovici. Photo: PR

Anti-bacterial fabric startup Sonovia Ltd., formerly Nano-Textile Ltd., came in third. Sonovia develops a highly durable sonochemical coating that makes fabrics anti-bacterial and odorless. Sonovia's technology can be used in various industries including healthcare, public transportation, air travel, sports, and fashion. The company was founded by Joshua Herchcovici in 2013.