Singapore's Clarmont Group Acquires Majority Stake in Israeli Aviation Company Eviation Aircraft
In June, Eviation unveiled a fully-electric passenger plane. Dubbed Alice, the aircraft can fly up to 1,000 kilometers at a speed of 440 kilometers per hour on a single charge
Singapore-based investment group The Clarmont Group has acquired a majority stake in Israel-based aviation company Eviation Aircraft Ltd., the former announced Thursday. Clermont now owns a 70% stake in Eviation, the company said. The company first entered an agreement to acquire majority control of Eviation in January.

Financial details of the deal were not disclosed.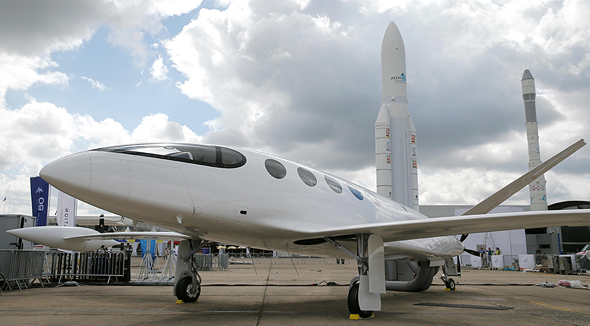 Eviation's Alice aircraft. Photo: Reuters

In June, Eviation unveiled a fully-electric passenger plane at the Paris Air Show. Called Alice, the aircraft can fly up to 1,000 kilometers at a speed of 440 kilometers per hour on a single charge, according to the company.

Founded in 1998 and headquartered in central Israel, Eviation has raised $200 million to date, an unknown sum of which was invested by Clarmont. The company said it already has orders for several dozen electric planes at a price of approximately $4 million each.