Tech Mahindra to Set Up new VC Market Management System for Mizrahi-Tefahot
The system will be used to manage the entire life cycle of trading in Israeli and non-Israeli securities
Mumbai-headquartered information technology and consulting firm Tech Mahindra Ltd. announced on Monday an agreement with Israeli bank Mizrahi-Tefahot for the conversion and implementation of a system for managing the venture capital market. The financial details were not disclosed for the project, which is expected to take two years.

The system, which will combine several software products, will be used to manage the entire life cycle of trading in Israeli and non-Israeli securities. As part of the agreement, Tech Mahindra will train the bank's employees in using the new system to enable them to partake in the upkeep after it goes live.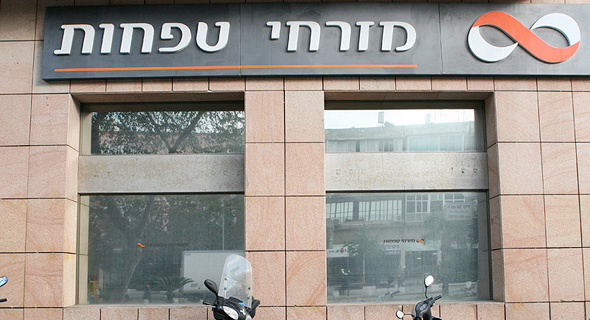 Mizrahi-Tefahot. Photo: Amit Sha'al
The new system will reduce operational risks and enable the bank to expand its business sector, Ayala Hakim, the bank's chief information officer and head of the technology division, said in a statement.
Tech Mahindra has been active in Israel since 2014 when it acquired Leadcom Integrated Solutions Ltd., a provider of network services for telecom companies.